Dit evenement is afgelopen.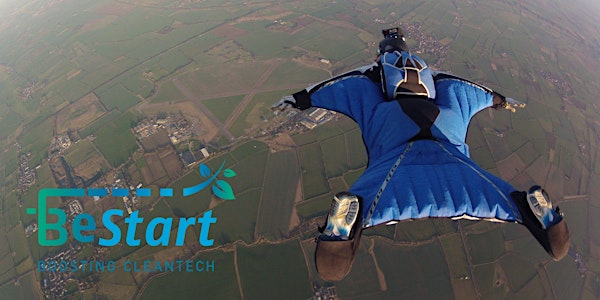 BeStart DemoDay - eindpitch startups 2020-2021
BeStart DemoDay: eindpitch cleantech startups 2020-2021
Over dit evenement
-----ENGLISH BELOW-----
Op 12 april 2021 van 19.30-21.00 uur is er weer een BeStart DemoDay! Het is het afsluitende event voor de cleantech startups die in 2020-2021 ons accelerator programma hebben gevolgd en jij kunt ze nog een boost geven door ze hulp te geven bij hun prangende vragen. Kom ook en denk actief mee!
Dit gaan we doen
In het aanmeldformulier geef je aan met welke startups je mee wilt denken. Wie kun je verder helpen met jouw kennis, ervaring of netwerk?
Op de avond zelf beginnen we met een kort welkom. Daarna kun je meteen met de startup van jouw keuze naar een break out ruimte en kun je hen een boost geven door hen te helpen bij hun vragen.
In het programma is ook gelegenheid om te netwerken met de andere aanwezigen. Je 'loopt' als het ware door de ruimte heen en kunt met iedereen die je tegenkomt een gesprek aanknopen.
Kijk hieronder welke hulp onze startups zoeken. Kies maximaal 3 startups die je wilt spreken en geef je keuze door!
-----ENGLISH-----
On April 12th from 7.30 – 9.00 pm we will organise another BeStart DemoDay.
This DemoDay is the closing event for this year's clean tech startups who have participated in our BeStart Accelerator. This is also an opportunity for you to give them a final boost and help them with their most pressing questions. We would love to see you there!
This is how it works
Let us know via the registration form which startups you would like to support. Which startups can you give a final boost with your experience, expertise and possibly your network?
The evening will start with a short introduction, after which you can visit and support these startups in their own virtual space. You will also have the opportunity to mingle with other participants as you can take a virtual walk and chat with other attendants.
You can check out in the form what kind of support the startups can use. Please let us know which startups (max 3) you would like to support.