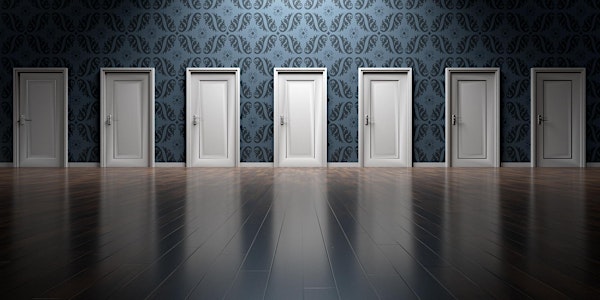 Online Workshop Scenarioplanning and Future Strategies for Teams (English)
Restitutiebeleid
Neem contact op met de organisator om een restitutie aan te vragen.
Eventbrite-kosten zijn niet restitueerbaar.
Online workshop (2 days, English spoken) for teams, departments and boards: building scenario's and developing future strategies.
Over dit evenement
Note: the fee for this workshop is EUR 4,950.00 ex VAT (21%) for a team of max 8 people.
Business demands continuous action now, based on continuous thinking about the future. Goal setting, executing and anticipating as needed. In addition to agility and decisiveness, skill in scenario thinking can be a great asset to successfully achieve this. In this online two-day workshop, spread out over the course of a month, you will develop scenario's and derive a solid strategy for your organisation. You will co-create this as a team, department or board.
PROGRAMME
The workshop is customised. Together, you will draw up scenario's, determine the implications of various scenario's on your business model, and develop measures and actions that you can take for the short and long term.
The lead time for this exercise is a month. We will start with:
Workshop 1 (1 day, 2 x 2.5 hours), in which we will together set out the broad lines for the scenario's to be developed.
Subsequently, a subgroup of participants will be tasked to flesh out the scenario's over the course of 4 weeks with the aid and feedback from the rest of the group. We will be available for 4 x 1 hour during this period to facilitate the process and expect that it will take each subgroup member about 2 days work (1 afternoon per week).
After 4 weeks, Workshop 2 (1 day, 2 x 2.5 hours) will focus on implications for the business model, on the measures that can be taken in the short and long term, and on indicators to monitor future developments.
The workshops will be held on Thursdays, Fridays or Saturdays as preferred.
WHY WOULD YOU SIGN UP FOR THIS WORKSHOP?
In a unclear world, scenario learning provides a structured way to think about the future. It is a "way to stretch the mind" that can lead to better judgment and decision making.
FACILITATORS
Rick Garrelfs - Consultant, coach, facilitator Cees ten Thije - Coach, trainer, facilitator
FEE
The fee for the programme is EUR 4,950.- (ex VAT) for a maximum group size of 8 people. Due to Covid-19, the workshops will initially be facilitated online. As covid measures may be further levied in due course, workshops may be held face-to-face following social distancing rules. The programme can be further customised if so desired.
Prerequisites:
A minimum of 4, max 8 participants per workshop
Some digital dexterity
Participation by smartphone only is not feasible - computer is required
Private or quiet room, no disturbance during the sessions