Dit evenement is afgelopen.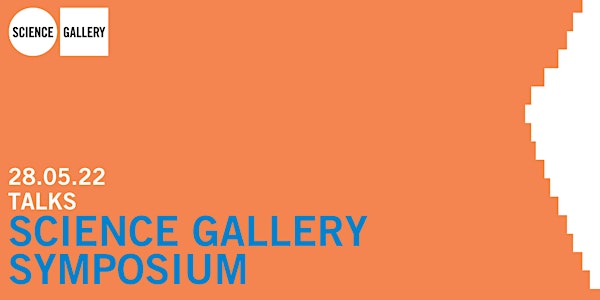 Science Gallery Symposium
SCIENCE GALLERY ROTTERDAM | BUCKLE UP | 28 MEI
Waar en wanneer
Locatie
Erasmus MC (Ingang Wytemaweg) Wytemaweg 80 3015 CN Rotterdam Netherlands
Kaart en routebeschrijving
Over dit evenement
- English below -
TALKS
Op het snijvlak van kunst en wetenschap gebeurt veel. Heel veel. Vaak werken wetenschappers en kunstenaars aan dezelfde onderwerpen. Ieder op zijn eigen manier. Tijdens dit symposium brengen we kunstenaars en wetenschappers bij elkaar. Hoe kijken wetenschappers en kunstenaars naar biologische materialen, zoals bloed en weefsel, als die geen onderdeel meer zijn van ons lichaam? Hoe belangrijk is protesteren voor mentale veerkracht? Hoe kunnen een wetenschapper en een kunstenaar samenwerken? En wat zijn hier de resultaten van?
Sprekers
Andrea Bandelli - Science Gallery International
Fred Balvert - Science Gallery Rotterdam in het Erasmus MC
Basse Stittgen - Bio-kunstenaar, lezing: Why I use blood as Material
De biobank van Erasmus MC
Mieke Megawati Vlasblom - Activist en organisator woonprotest
Kosten: Alle activiteiten tijdens BUCKLE UP zijn gratis.
Voertaal: Nederlands en Engels
Leeftijden: Alle leeftijden
Wanneer: Zaterdag 28 mei 2022, 12:00 - 13:15 uur
Locatie: Erasmus MC (ingang Wytemaweg) - Meld je bij het Science Gallery bord
TALKS
A lot is happening at the intersection of art and science. Scientists and artists often work on the same topics. Each in their own way. During this symposium we bring artists and scientists together. What do we do with biomedical waste in science? Or in art? How can a scientist and an artist work together? And what are the results of this?
Speakers
Andrea Bandelli - Science Gallery International
Fred Balvert - Science Gallery Rotterdam at Erasmus MC
Basse Stittgen - Bio artist, lecture: Why I use blood as Material
The biobank of Erasmus MC
Mieke Megawati Vlasbom - Activist and party chairman Rotterdam BIJ1
Costs: All events during BUCKLE UP are free.
Language: Dutch and English
Ages: All ages
Location: Erasmus MC (ingang/entrance Wytemaweg) - Find us at the Science Gallery sign