Dit evenement is afgelopen.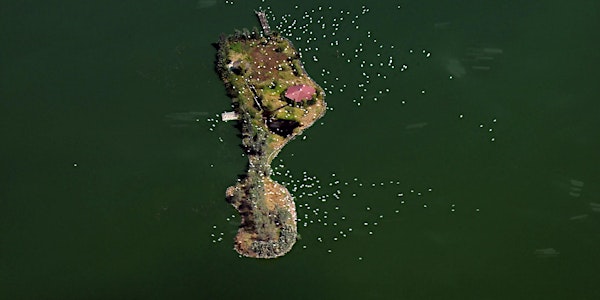 07/03 Thursday Night Live! Film night: H20mx
Waar en wanneer
Locatie
Het Nieuwe Instituut Museumpark 25 Room 1 3015 CB Rotterdam Netherlands
Kaart en routebeschrijving
Beleid voor refunds
Restituties tot 1 dag voor evenement
Beschrijving
Producer, designer and Workspacer Manuel Toledo curates a second film night especially for Thursday Night Live! From his fascination with architecture, culture and the creative industries, Toledo has established two international architecture film festivals in Santiago, Chile and London, UK. The film H20mx (2014, Mexico) will be screened on 7 March in Het Nieuwe Instituut.
H20mx
The topic is water, but the theme is terrifying: H2Omx shows us how Mexico City is drying at an accelerated speed, showing a deserted landscape for its nine million inhabitants.
Synopsis
Can a mega-city mobilize its 22 million citizens to become water sustainable? Mexico City was built not near water but in the middle of a lake. To supply it with fresh water is such a task that it makes it compulsory to bring it from other states. In addition, once sewage water leaves the city it ends up in agriculture. This film is an environmental case study of the Valley of Mexico as it struggles to save itself while its population grows.
Manuel Toledo
Manuel Toledo is a producer and independent designer who graduated from Design Academy Eindhoven in the Netherlands. He has worked as a designer for institutions such as TU Delft, developing sustainable houses in The Netherlands, and for Urban-Think Tank (U-TT) in Zurich and Caracas on architectural projects in India and the Netherlands. Since 2012 he has co-organised the ArqFilmFest in Santiago, Chile - the first architecture film festival in Latin America, now in its fourth successful edition having grown with each iteration. Following his experiences in Santiago, Toledo founded ArchFilmFest London, launching its first edition in June 2017. In Rotterdam, as President of the Encuentros 2015 Conference, he enabled the gathering of the largest international network of Chilean researchers, entrepreneurs and professionals working abroad to discuss the sustainable future of Chile.
Thursday Bite
Before Thursday Night Live! you can grab a bite to eat with the speakers and staff of Het Nieuwe Instituut. From 18:00 Het Nieuwe Café will serve a light vegetarian meal. Dinner vouchers are available for € 7,70 up to a day before the particular Thursday Night event via the Tickets link on the page of each Thursday Night event.
Become a Member
Become a Member of Het Nieuwe Instituut and you'll support our mission to navigate the vast and evolving field of design. You'll also be inspired by our special program of Members' events, meeting up with other like-minded people as we invite you to reflect with us on design's changing role in technology, economics, culture and society.