1-Day Leadership Training "Five Roles of a Master Herder" - Linda Kohanov
Evenementdetails
Locatie
Hof Ter Weyden
1 Greefstraat
2910 Essen
Belgium
Restitutiebeleid
Restituties tot 7 dagen voor evenement
Beschrijving van het evenement
Beschrijving
Are you looking for new insights to common leadership, parenting and relationship challenges?
Are you faced with the challenge of leading independent individuals who see things their own way?
In this training by American bestseller author Linda Kohanov you will discover:

Fresh perpectives on leadership and relationships in our modern world, based on ancient pastoral cultural wisdom

Innovative answers from the horse herd to your daily leadership challenges

A practical model of 5 roles that each of us has at our natural disposal to motivate others and achieve our goals
Working with creative, empowered people offers a host of inspirational and profit-enhancing benefits, if you can handle the challenges involved.
In this interactive indoor training, you will learn how to enhance the Five Roles of a Master Herder through the use of several key skills. This innovative knowledge, based on an ancient source of wisdom, offer a much-needed perspective on how to navigate continuously changing social and economic climates.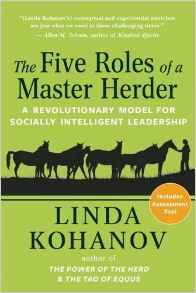 Based on the research for her latest book 'The Five Roles of a Master Herder', Linda Kohanov highlights five natural roles which we all employ to achieve our goals.
Traditional herding cultures must manage large groups of powerful animals without the benefit of fences and very little reliance on restraints. These "Master Herders" exhibit a sophisticated understanding of leadership and group cohesion as they move through seasonal grazing lands, facing predators, and dealing with changing climates/resources along the way.
It's these five roles that help them do so: Dominant, Leader, Sentinel, Nurturer/Companion, Predator. These roles are also seen in the herds that these Master Herders live and travel with.

Ancient Nomadic wisdom
This knowledge, virtually lost to modern "civilized" leaders, is based on the little-known fact that among cattle and horses, the herd leader and the herd dominant are often different animals. Furthermore, group coordination and solidarity are reinforced through companionship, nurturing, and sentinel-related activities.
"Leaders, Dominants, Sentinels and Nurturer/Companions are all crucial to herd cohesiveness," Linda writes.
"The animals themselves tend to play more than one role, though few are fluent in all the roles. The thing about being human among herbivores ten times your size is that you really do need to perform all these roles well to become a Master Herder, especially in the great unfenced back-country where freedom abides. Humans also need to separate predatory power from the other four roles. When used consciously and judiciously, the Predator role keeps life in balance with available resources. But for the most part, it is important to employ the Dominant, Leader, Sentinel and Nurturer/Companion roles in their non-predatory forms."
About the trainer: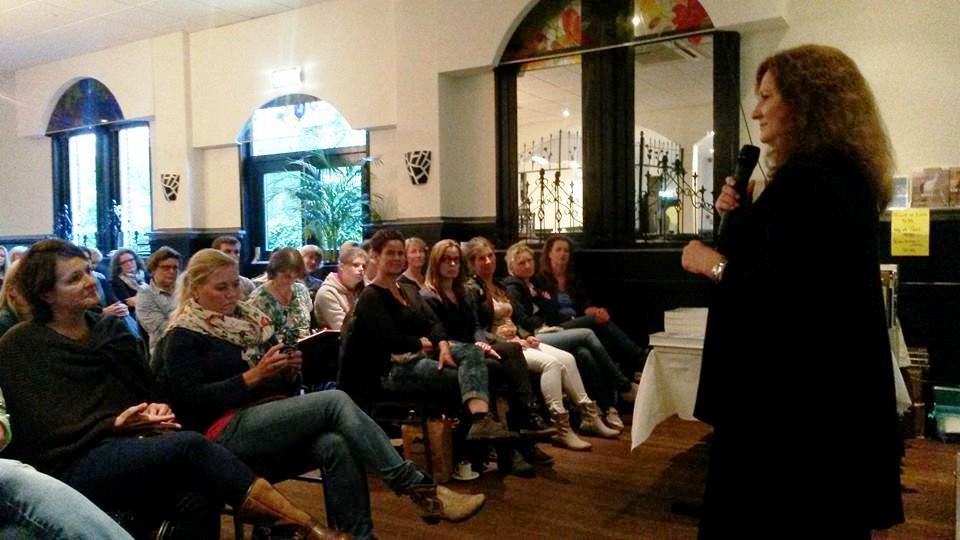 For over 20 years American bestseller author Linda Kohanov has pioneered in the field of Equine Facilitated Learning (training and coaching with horses as partner). She has authored five internationally best selling standard books about Equine Facilitated Learning. More than 300 Eponaquest Instructors worldwide have completed her professional apprenticeship. Her method is taught in the US, Europe, Latin America and Australia.
Linda's professional clients include Nike, Raytheon, and Chubb Insurance. She has also taught this model at universities and conferences in the US and Europe. "It's amazing what you can accomplish if you know how to employ all of these roles," she says. "Understanding the differences between these 'power tools,' and how to combine them has been a revelation to leaders, teachers, parents, clergy; basically anyone interested in accessing the greener pastures of humanity's own untapped potential."
This training is for all adults who want to function at a high level and reach their full potential!
This is an interactive indoor training that features no horse exercises.
Participants to the training receive a free copy of the Dutch translation of Linda Kohanov's book, The Five Roles of a Master Herder (De Vijf Rollen van een Meesterherder).
Coffee, tea, cold beverages, snacks and lunch are included. Vegetarian and gluten free options available.
***Special Offer***
If you join this event, you are eligible for a discount to Linda Kohanov's evening presentation "The Heart of Evolution" on Thursday 28 June 2018 (at the same location).
If you wish to make use of this discount, select the "Combination Ticket" option!
Datum en tijd
Locatie
Hof Ter Weyden
1 Greefstraat
2910 Essen
Belgium
Restitutiebeleid
Restituties tot 7 dagen voor evenement
Organisator van 1-Day Leadership Training "Five Roles of a Master Herder" - Linda Kohanov
Josselien Janssens is Advanced Eponaquest Instructor (POH), Master Herder Instructor and Medicine Horse Way Master Instructor, Equine Facilitated Learning. Her professional focus is leadership development for organisations and individuals. She graduated from Linda Kohanov's Eponaquest Apprenticeship in Arizona in 2011. Josselien has taught various programs together with Linda Kohanov in Europe, and offers the certification course for coaches based on the Eponaquest curriculum in The Netherlands. > More information