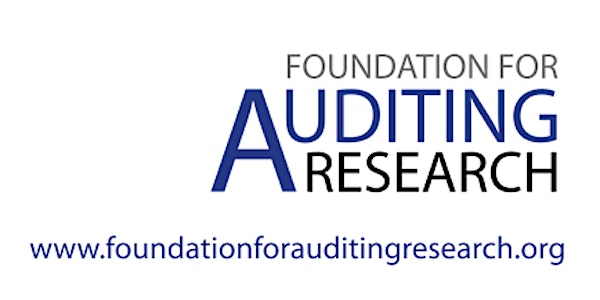 2023 FAR Conference - Auditors and their judgments
FAR Conference 2023: Auditors and their judgments
Door Foundation for Auditing Research
Datum en tijd
ma. 19 jun. 2023 12:30 - di. 20 jun. 2023 14:00 CEST
Locatie
Nyenrode Business Universiteit 25 Straatweg 3621 BG Breukelen Netherlands
Over dit evenement
1 dag 1 uur

eTicket voor mobiel
We are very happy to announce the 2023 FAR Conference: Auditors and their Judgments. This year's conference seeks to understand the role of judgments in audit processes and in audit opinions. To that effect we want to discuss how current methods of collecting and presenting audit evidence affect judgments auditors make.
During the conference we will discuss research papers from acclaimed researchers colored with insights of the best practitioners on how judgments come about and how they are affected by choices made by audit firm polices and the structure of audit engagements.
As every year we want to make sure that practitioners and academics talk about their joint passion: Audits.
Registration closes on 11 June 11:00 pm CET
We are proud to announce a great line up of acclaimed speakers, including Kathryn Kadous (incoming Editor of The Accounting Review, Schaefer Chaired Professor of Accounting and the Director and Associate Dean of the PhD Program at Emory University's Goizueta Business School). We also have confirmed presentations by FAR researchers Wim Gijselaers & Therese Grohnert, Justin Leiby, Anna Gold & Sara Bibler, Nina Schwaiger and Kris Hardies. We will be organising a panel discussion with PhD students and Young Professionals and after the succes of last year's panel discussion we are also very happy to be welcoming the hosts of Busy Season Talks again!
We are still working on the program, so please keep an eye on the FAR website for further updates.