Dit evenement is afgelopen.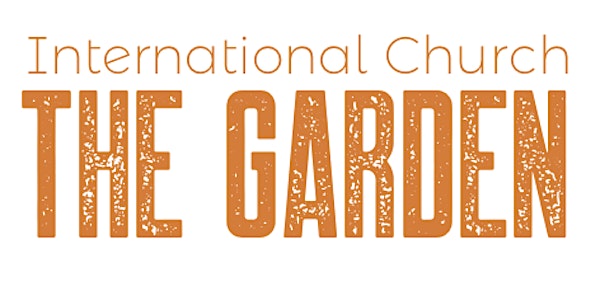 29 november: Special Sunday Prayer & Praise evening
29 November: Special Sunday Prayer & Praise evening 20.00 - 21.00
Waar en wanneer
Locatie
Larenseweg 123 123 Larenseweg 1221 CL Hilversum Netherlands
Kaart en routebeschrijving
Over dit evenement
-Nederlands hieronder-
We are so excited to invite you to our 'Special Sunday' evenings of PRAYER & PRAISE!
Please join us and register ASAP as we have limited space
(30 people max, following Covid rules & regulations, more info below).
Mark your calendar:
November 29th, 20:00 - 21:00
(and December 6th)
Note*: no childcare or kids program available.
The evening will consist of times of extended prayer along with praise. We believe in the power of prayer as the body of Christ and praising him as a community of believers in fellowship with one another. We want to seek God's face and humble ourselves before him; in this day and age we need God's Holy Spirit to guide us more than ever. Praising God will help us to refocus our attention towards God's goodness and grace in our lives and thank him for it with all our heart.
We will follow the guidelines for Covid regulations- please read the instructions below carefully. If you feel not well, or uncomfortable, we encourage you to pray and worship from your home. Remember; prayer & praise is a lifestyle!
"I will praise you, Lord,
with all my heart;
I will tell of all the marvelous things you have done.
I will be filled with joy because of you.
I will sing praises
to your name, O Most High"
Psalm 9:1-2
"For where two or three are gathered in my name, there am I among them."
Matthew 18:20
Regarding the Corona virus we have some extra guidelines:
• We advise strongly to wear a face mask in the building
• We disinfect everything before you arrive
• If you are coughing, have a cold, a temperature of 38 degrees or higher? In this case we kindly ask you to stay at home and watch the service online through the livestream on Facebook, Planted in the Garden.
• Keep 1,5 meters of social distance
• Disinfect your hands when you enter the building
• Bring your Eventbrite ticket
• Limit restroom visits, preferably go at home
• Take your coat and bag with you to your seat
• Follow the instructions of the Welcome team and follow the designated walking route
--------------------------------------------------------------------------------------------
We zijn verheugd jullie uit te nodigen voor onze avonden van gebed en aanbidding op de 'Special Sunday's'!
Schrijf je in en registreer je zo snel mogelijk, want we hebben beperkte ruimte
(max. 30 personen, volgens de regels en voorschriften van Covid, meer info onderaan dit bericht).
Markeer je agenda:
29 november, 20:00 - 21:00 uur
(en ook op 6 december)
*Let op: er is geen kinderopvang of kinderprogramma beschikbaar.
Deze avond zal bestaan uit gebed en lofprijzing. Wij geloven in de kracht van gebed als lichaam van Christus en samen te zoeken naar God's aangezicht. Op dit moment en in deze tijd hebben we meer dan ooit Gods Heilige Geest nodig om ons te leiden en te helpen zijn wil te doen. Door God te prijzen, kunnen we onze aandacht opnieuw richten op zijn goedheid en genade in ons leven en Hem daarvoor met heel ons hart danken.
We zullen de richtlijnen voor Covid-voorschriften volgen - lees de onderstaande instructies zorgvuldig door. Als je je niet lekker of ongemakkelijk voelt, moedigen we je aan om thuis te bidden en te aanbidden.
Wees bemoedigt; gebed en aanbidding is een levensstijl!
"Ik zal u prijzen, Heer,
met heel mijn hart;
Ik zal vertellen over alle geweldige dingen die u hebt gedaan.
Ik zal dankzij u met vreugde vervuld zijn.
Ik zal lof zingen
op uw naam, o Allerhoogste"
Psalm 9: 1-2
"Want waar twee of drie in mijn naam samen zijn, daar ben ik onder hen."
Matteüs 18:20
Lettende op de richtlijnen van de overheid, hebben we een aantal aanvullende richtlijnen voor de dienst:
• We adviseren dringend om een mondkapje te dragen, zodra je het gebouw betreedt
• Alles wordt goed schoongemaakt voordat we jullie ontvangen
• Heb je klachten als hoesten, temperatuur van 38 graden of hoger, benauwdheidsklachten? Dan vragen we je vriendelijk om thuis te blijven en de dienst online mee te kijken via de livestream op Facebook, Planted in The Garden
• Houd 1,5 meter afstand
• Desinfecteer je handen bij binnenkomst
• Neem je Eventbrite ticket mee
• Beperk toiletbezoek en ga bij voorkeur thuis
• Neem je jas en tas mee naar je zitplek
• Volg de aanwijzingen van het Welkomstteam en de aangegeven looproutes