Dit evenement is afgelopen.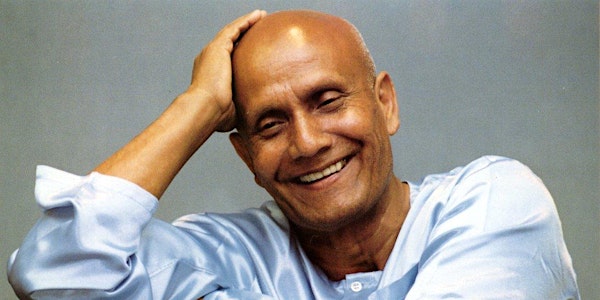 A Master of Meditation - stories on the spiritual path of Guru Sri Chinmoy
Projjwal and Aruna Pohland share enlightening, inspirational and humorous experiences on the spiritual path of their Guru Sri Chinmoy.
Waar en wanneer
Locatie
De Roos 183 Pieter Cornelisz Hooftstraat 1071 BW Amsterdam Netherlands
Kaart en routebeschrijving
Over dit evenement
Since ancient times great spiritual Masters have come to earth to bring divine peace, light and delight to seekers of truth. Sri Chinmoy is one such Master. Two of his close disciples, father and daughter Projjwal and Aruna Pohland from Germany share their enlightening, inspirational, soulful and humorous experiences from 46 years of walking the spiritual path guided by their Guru.
Projjwal and Aruna live in Augsburg, Germany. Projjwal operates a printing press and Aruna is the owner of a bagel & coffee shop in the centre of the city. Both practice daily meditation. Through their spiritual discipline they have discovered deeper meaning and a source of peace and light within themselves. Yet far from being a dry and austere path, their spiritual journey has been full of colour, humour and personal stories. Their easygoing and down-to-earth style has inspired seekers from all over the world.
Get a direct and personal insight into the master-disciple relationship as it has been practised for thousands of years and a unique glimpse into the lives of sincere spiritual seekers. Includes videos, readings from their biographies and live musical performances.