Evenementdetails
Restitutiebeleid
Restituties tot 1 dag voor evenement
Eventbrite-kosten zijn niet restitueerbaar.
Beschrijving van het evenement
How to tell your Story on Instagram⚡ by Danny Martins
Over dit evenement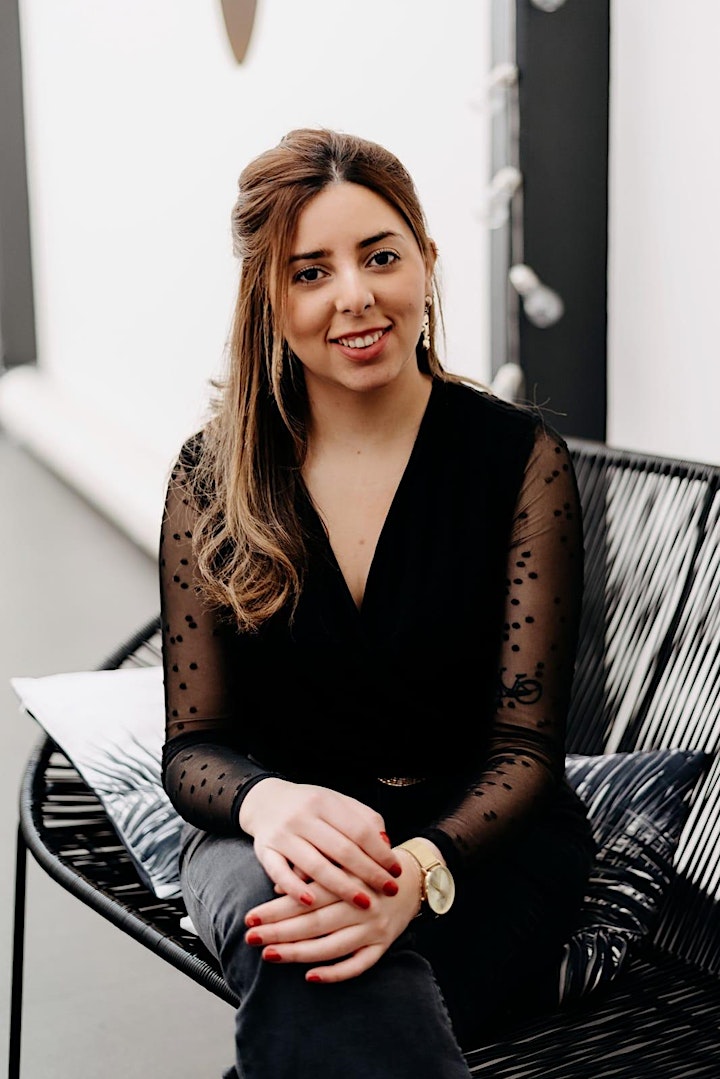 How to tell your Story on Instagram⚡ by Danny Martins
"Marketing is no longer about the stuff that you make, but about the stories you tell."
Instagram is by far the best social media to tell stories!
Easy to use, informal and fun - Instagram allows you to connect with people on a real human level and build your own tribe of brand ambassadors.
The world is shifting to digital, and more than ever before, you need to have a strong online presence. In this session, you will learn how to position yourself on Instagram, find your voice, encourage word of mouth marketing and build your online community.
During this presentation, Danny will be sharing:
how to unlock your Instagram Growth with authenticity
strategies to generate more traffic to your website and sell more
how to create consistency with your content
how to find your own voice and build authority for your brand
how to use "stories" daily to get your audience engaged
About Danny Martins
Danny Martins is a digital strategist who is passionate about authentic human communication and storytelling. As the founder and creative director of Eureka Creates, Danny, along with her team, helps brands and entrepreneurs shine among all the conventional clutter, find their own voice, and build their community on social media.
Personal Branding & Community Building on Social Media Specialist
10+ Years of Organic Social Media Marketing
Founder and Mentor at Eureka Creates
Authentic Branding Ambassador
Business Breakfasts Bonus'es
Workshop
July 30th from 9.00- 11.00, Danny will also be hosting a hands-on and practical workshop "Your Instagram is Not Yours" which takes place on July 30th from 9.00 - 11.00 am, online. During this workshop, you will learn how to apply the skills you learned during this presentation directly to your business in addition to how to create your brand kit and more! Limited spots available so make sure to reserve your spot today!
Non Premium Members pay €49,- and Premium Members pay €39,-
Masterclass
Danny will also be hosting a masterclass "How to use Instagram Stories" and will cover how to build consistency, analyse the metrics, and create more engagement.
Non Premium members will receive an additional 15% and Premium Members 25%. You will receive the discount codes after the event takes place.
You can find more information about this Masterclass here.
Venue
This event will take place online from the comfort of your own home with your favorite morning brew and breakfast, with ZOOM. You will receive an email from Lara Wilkens the day before the event with all the details including the Zoom link.
Tickets
Tickets are € 15 (excluding VAT). For all Business Breakfasts Premium Members, this event is free.
Business Breakfasts Online
The Business Breakfasts Online Community is an extension of its offline events, and facilitates more networking, community building and learning. It is on every platform–native iOS, Android, web –where community members have access to all events (offline and online), several forums, member profiles, and to our Premium Membership.
Our Premium Membership is an addition to the Business Breakfasts Online Community and offers exclusive access to monthly unique content (like mini lessons) from the Business Breakfasts Experts including ongoing Q&A forums, all presentations and networking events free, up to 50% discounts on workshops, an ongoing forum to share 'Leads & Needs,' and from this summer 30% discount on Business Breakfasts Summer Mastermind in collaboration with Female Founder co-founder Silja Thor which starts June 30th.
You're invited to try our Premium Membership for two weeks whenever you like! Just click here.
Do you have any questions about the Premium Membership or the Business Breakfasts Summer Mastermind, please contact Lara Wilkens for more information.
Kind regards,
The Business Breakfast Team
Lara Wilkens, Jennifer Nunez, Juan David Garzon, Ana Carlina Gallo and James Calcinai
Datum en tijd
Locatie
Restitutiebeleid
Restituties tot 1 dag voor evenement
Eventbrite-kosten zijn niet restitueerbaar.