Dit evenement is afgelopen.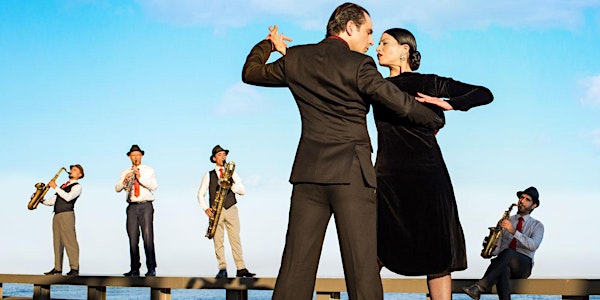 AIR FOR TANGO
Music and dance are back! Pannonica Quartet joins forces with the world acclaimed dance Tango couple Ezequiel Paludi and Geraldin Rojas.
Datum en tijd
za. 4 dec. 2021 14:00 - 18:00 CET
Locatie
De Danswerkplaats, centrum voor dans en beweging in Amersfoort 20 Oude Fabriekstraat 3812 NR Amersfoort Netherlands
Beleid voor refunds
Restituties tot 1 dag voor evenement
Eventbrite-kosten zijn niet restitueerbaar.
Over dit evenement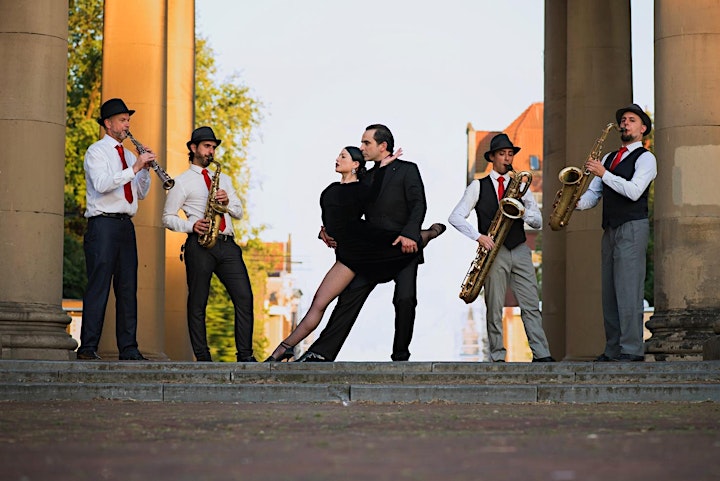 Air for Tango is an initiative that consists of several events in different cities of the Netherlands. The mission of the project is to take a step towards the reactivation of the Tango scene by bringing Tango music and dance back to the community. All events include a live concert, a Tango dance show and a Milonga.
About Pannonica Quartet: The history of tango keeps moving on. Pannonica Quartet brings back the essence from the Golden Age of Tango through its four saxophones. Looking for the key elements that makes a dancer push the floor and the sounds that evocate emotion in the listener, Pannonica Quartet has dig into the arrangements of traditional orchestras and developed a unique interpretative style. Pannonica Quartet, awarded with the Doble Ocho International Tango Competition price, has performed in different cities of the Netherlands, Spain, Belgium, France, and worked with international renown artists such as Gustavo Beytelmann and Arno Bornkamp. Their repertory includes arrangements from the traditional tango orchestras such as Tanturi, DiSarli, D'Arienzo, Canaro, Troilo and Pugliese, and their own personal interpretations of Piazzolla.
14:00 CONCERT PANNONICA QUARTET + PERFORMANCE Geraldine Rojas & Ezequiel Paludi
14:45 MILONGA with DJ
16:30 Tandas PANNONICA QUARTET and continue with DJ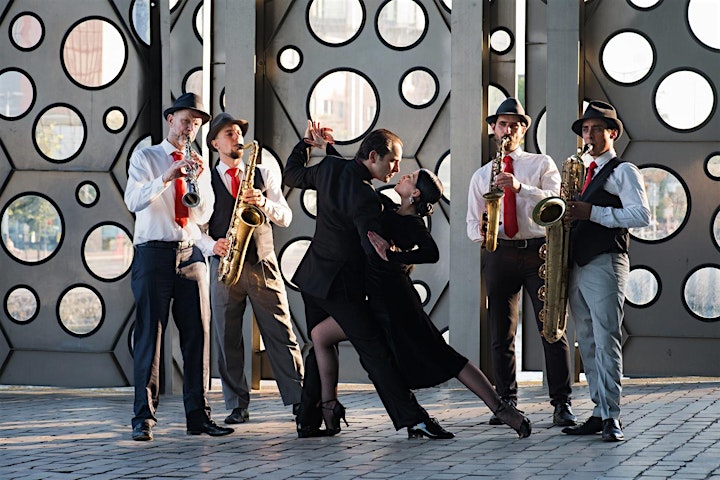 About Ezequiel and Geraldina:
Born and raised in Buenos Aires, both of them found an early entrance to the stages in the world. With more than 20 years on the road, Geraldina and Ezequiel are a trend in Tango Argentino creating a better concept for a new present. They share stage or were directed by : Gerardo Sofovich, Luis Bravo, Robert Duval, Gustavo Santaolalla, Bersuit Bergavarat, Luis Salinas, Roberto Goyeneche, Pepe Colangelo, Roberto Bolle amongst others.
This project is made possible with the support of the Prince Bernard Culture Fonds and the Fonds Podiumkunstens