Dit evenement is afgelopen.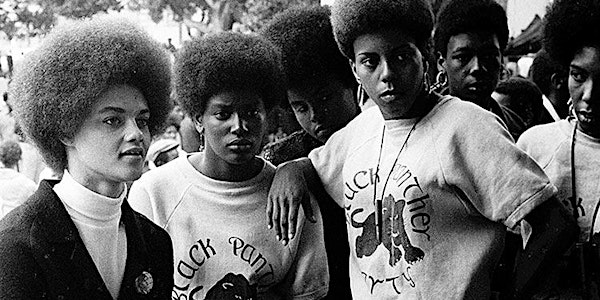 All Power to the People! - International Symposium
Waar en wanneer
Locatie
former American Embassy Lange Voorhout 102 2284 EH Den Haag Netherlands
Kaart en routebeschrijving
Beleid voor refunds
Neem contact op met de organisator om een restitutie aan te vragen.
Beschrijving
With sociologist & junior curator Stephanie Archangel, professor of journalism Jared Ball, professor of law Kathleen Cleaver, anthropologist Jessica De Abreu, artist Emory Douglas, curator Juan Pablo Fajardo, Associate Professor in Global Politics, Gender and Diversity Rosalba Icaza Garza, Researcher and Associate Curator for West Den Haag Baruch Gottlieb, political scientist and collector Carl Haarnack, collector Alden Kimbrough, writer and publisher Firoze Manji, journalist Seada Nourhussen, stylist and activist JeanPaul Paula, researcher and curator Valika Smeulders, writer and organizer Simone Zeefuik and from Amsterdam The Black Archives.
The struggle of the Black Panthers is alive today. It is a struggle for political recognition and representation, for equal rights and emancipation from systemic oppression and persistent exploitation. The Black Panthers were not ambivalent about their goals, theirs was an internationalist, socialist, abolitionist program.
For many activists today, the slavery paradigm has not ended but has merely transformed into the prevalence of prison labour and institutional racism. The slaveowners have been liberalised, the new masters are faceless corporations run for the benefit of disparate financial interests. Black liberation has not been achieved, and this is why we are seeing a new generation of activists who call themselves the 'new abolitionists'.
Systemic transformation require international solidarity networks and generations of struggle to achieve. Such networks can not be built and sustained by politics alone, they require a cultural dimension which can sustain the movements through the challenges. Another world is possible, and not only possible, it is immanent.
Through the insights of our discussants, this symposium brings actors from the cultural, academic and activist sectors from The Netherlands and around the world to catalyse concerted action to energizing a political movement for international solidarity.
This symposium takes place in the context of the work of Emory Douglas.
The symposium will take place on Lange Voorhout 34 and Lange Voorhout 102
in our new venue, the former American Embassy in The Hague.

There will be limited seats available, we advise you to register ASAP!
-----
Wednesday 28 November 2018
14:30‑15:00 Registration Location: West Museumkwartier, Lange Voorhout 34 Den Haag
15:00‑16:45 Welcome drinks
15:00‑16:45 Guided Tour through the exhibition All Power to the People! by Emory Douglas
16:45‑17:00 Short walk to former West in the vml. American Embassy, Lange Voorhout 102
17:00‑17:15 Welcome by Juan Pablo Fajardo & Marie-José Sondeijker
17:15‑18:00 Conversation: Kathleen Cleaver and Emory Douglas
18:00‑19:30 Dinner
19:30‑20:00 Keynote Lecture: Kathleen Cleaver
20:00‑21:00 Respondent: Jared Ball & moderated public discussion
21:00‑24:00 Music & Bar open
Thursday 29 November 2018
10:00‑10:15 Welcome Baruch Gottlieb & Juan Pablo Fajardo
10:15‑10:45 Presentation: Simone Zeefuik
10:45‑11:45 Discussion: Firoze Manji, JeanPaul Paula & Simone Zeefuik
11:45‑12:15 Presentation: Stephanie Archangel
12:15‑13:00 Lunch
13:00‑14:00 Historic walking tour: Valika Smeulders
14:00‑14:45 Keynote Lecture: Jared Ball
14:45‑15:00 Q & A
15:00‑15:30 Lecture: Firoze Manji
15:30‑17:00 Discussion: Jared Ball & Firoze Manji mod. by Baruch Gottlieb
17:00‑17:30 Snacks & drinks
17:30‑19:00 Conversation: Jessica De Abreu, Carl Haarnack, Alden Kimbrough
19:00‑21:00 Dinner
21:00‑22:00 Thinking 50 years ahead. Re-cap conversation
22:00‑24:00 Music & Bar open
Both days Presentation: The Black Archives in the Library
For more info, please visit: https://tinyurl.com/symposium-Black-Panthers