Dit evenement is afgelopen.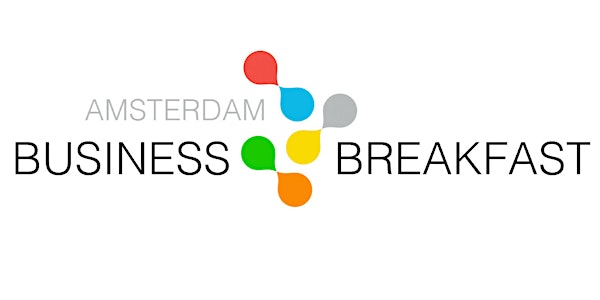 Amsterdam Business Breakfast - Software: What are we doing wrong?
Waar en wanneer
Locatie
Grand Café Restaurant 1e klas 15 Stationsplein Platform 2b Amsterdam, NH 1012 AB
Beleid voor refunds
Restituties tot 1 dag voor evenement
Beschrijving
Amsterdam Business Breakfast
Software: What are we doing wrong?
Date:

Wednesday, 21 February 2018
Time: 08:30 to 10:30 a.m.
Venue: see below
Cost: see below




This year marks the 30th anniversary of the Internet in Europe; last year was the 60th anniversary of the first municipality installing a computer.

For this special occassion, we decided to invite a very special speaker and internet expert, Steven Pemberton.

Steven Pemberton is a researcher at the CWI in Amsterdam, the Dutch National Research Centre in Mathematics and Computer Science. He was one of the first handful of people on the open internet in Europe, when the CWI set it up in 1988. He has been involved with the Web since 1994, and helped design several of its underlying technologies, such as HTML and CSS. His research in general is in making computers and software more human-oriented.

At our third monthly breakfast event, Steven will be presenting "Software: What are we doing wrong?"

In the intervening years, the power of computers has surged and their price has plummeted, and yet we are still programming them with programming languages recognisably the same as those of the 50s and 60s.

Despite computers being millions of times faster, software production is still a slow, expensive, error-prone task. For example, two years ago in the UK, a £10M project with 70 people working on it failed disastrously: what it produced was too slow, and too expensive to use. But then something surprising happened: one man, using a completely different approach, restarted the project from scratch and successfully took it to completion, working alone. How can this be?

Venue

We're really looking forward to meeting you all in the beautiful, brasserie-style café situated in Amsterdam Central Station's former waiting room with its grand, art nouveau décor:

Grand Café Restaurant 1e Klas
Amsterdam Central Station
Platform 2b

The easiest way to get to the restaurant is to take the staircase to the right of the station's central hall when entering the station from Stationsplein. If you use this clearly signposted staircase, you won't need your OV/public transport travel card to check in and out.

Breakfast
Croissant

Boiled egg

jam & toast

fresh orange juice

two cups of coffee or tea
Tickets
Early-Bird Price: €12 (until midnight, February 14th , 2018) and thereafter
Latecomer Price: €15 (until midnight, February 20th, 2018)
Get your early-bird tickets on Eventbrite now, before spots fill up!
We suggest you bring your business cards, ideas about what you have to offer, and the willingness to ask great questions. These are just a few of the ideas we hope will help you make the right connections.
Join us for breakfast and grow your business network!
Kind Regards,