Dit evenement is afgelopen.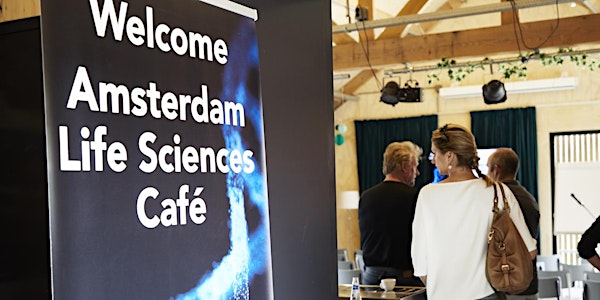 Amsterdam Life Sciences Cafe: Biotech booster
You are invited to the next Amsterdam Life Sciences Café
Waar en wanneer
Locatie
Cafe Restaurant Polder 201 Science Park 1098 XH Amsterdam Netherlands
Kaart en routebeschrijving
Over dit evenement
The Amsterdam Economic Board and EY welcome you to the next Amsterdam Life Sciences Café on 4 October 2022
This edition we'll focus on the innovative work by Biotech booster. It promises to be an exciting get together again, with an extra warm welcome to those Life Sciences companies looking to make a next step.
Davide Iannuzzi (Chief Impact Officer, VU) will talk about the Biotech booster programme, which has been awarded a grant of 250 million euros from the National Growth Fund. The aim of this investment is for research to turn into concrete products faster, better and more often – in other words, valorisation. And that will have an enormous impact on our society.
Oscar Izeboud (CEO of Scenic Biotech) about new experimental medication
Walk-in: 3.30 PM, Start: 4.00 PM
As always we'll start with a brief update on Life Sciences in the region and we will make sure there is ample time for discussion – right after the presentations and during drinks.
About Amsterdam Life Sciences Café's
The Cafe's feature presentations and debates. A great opportunity to meet and mingle with colleagues from the life sciences sector and representatives from the broader business community in Amsterdam. If you have any feedback, ideas or extra information that may influence future editions of the Life Sciences Cafe, please contact Gerty Holla.