Dit evenement is afgelopen.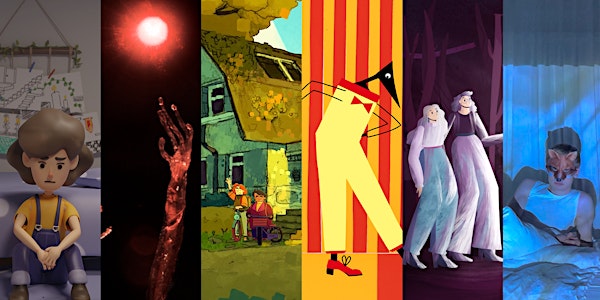 BLOK 1: Animatieblok 1- HKU Blikvangers 2022
Animatieblok 1
Waar en wanneer
Locatie
Louis Hartlooper Complex ZAAL 2 1 Tolsteegbrug 3511 ZN Utrecht Netherlands
Kaart en routebeschrijving
Over dit evenement
Adem Marloes de Graaff
Alma Lenke Duyvendak
September Picnic Jill Peeters
Schoenmaten Quita Felix
IRIS Iris Pontoni Wachowicz
M1R05LXWX Patrick Freriksen
Alma - Poppenspel - 10 min
Alma is een poppenspelfilm over een meisje dat een lichtje probeert te vangen. Laat je zintuigen betoveren door een spel van licht en donker in dit kleine verhaal over opgroeien en controle loslaten.
September Picnic - Animatie - 4 min
Drie vrienden gaan er een dagje op uit om samen te picknicken in het bos. De zon schijnt, de lucht is blauw.. het lijkt de perfecte dag te zijn.
Schoenmaten - Animatie - 6 min
Het leven van drie kleurrijke flatbewoners wordt op stelten gezet wanneer een van hen zijn tapdansschoen verliest. Zowel binnen vormgeving als geluid laat de tapdanser zijn sporen na in het flatgebouw.
IRIS - Animatie - 4 min
In the animated film IRIS, I share my origin story. I share the quest of my mothers who, in the 90's, searched for a suitable man to fulfill their wish.
M1R05LXWX - Fictie - 17 min
A videoperformance on social isolation.