Dit evenement is afgelopen.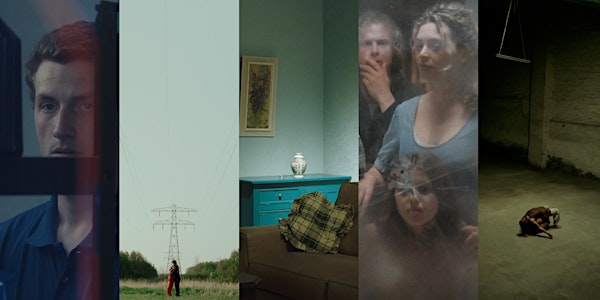 BLOK 8: In relatie tot elkaar - HKU Blikvangers 2022
In relatie tot elkaar
Waar en wanneer
Locatie
Louis Hartlooper Complex ZAAL 3 1 Tolsteegbrug 3511 ZN Utrecht Netherlands
Kaart en routebeschrijving
Over dit evenement
Goudhaan Sem Dingemans
Void Between Us Luka Gribnau
The Good Life! René van der Veen
Waar thuis was Youri Smaal
Over en weer Anna Boekelder
Goudhaan - Fictie - 22 min
Door het bijna faillissement van de wasstraat en de komst van een nieuwe vriendin wordt de vader en zoon relatie op de proef gesteld.
Void Between Us - Fictie - 17 min
Een jonge vrouw bevindt zich in een geïsoleerde en verlaten wereld. Via haar herinneringen probeert ze een weg terug te zoeken naar de verloren band met haar tweelingbroer. Void Between Us is een muzikale film die je meeneemt in een verhaal over verlies en verbinding.
The Good Life! - Fictie - 27 min
Op het dieptepunt van zijn depressie vindt foodtruck-medewerker Daniel liefde bij een collega, waardoor hij een kans ziet om eindelijk te ontsnappen aan zijn emotioneel afgesloten familie.
Waar thuis was - Fictie - 3 min (trailer)
In the middle of nowhere woont een familie die last krijgt van steentjes die op mysterieuze wijze tegen het raam komen.
Over en weer - Fictie - 14 min
In deze metaforische bewegingsfilm proberen twee mensen elkaar te ondersteunen wanneer zij hun evenwicht verliezen, maar deze verhouding blijkt scheef in het geven en nemen wanneer zij steeds dieper en onvoorspelbaarder vallen.