Dit evenement is afgelopen.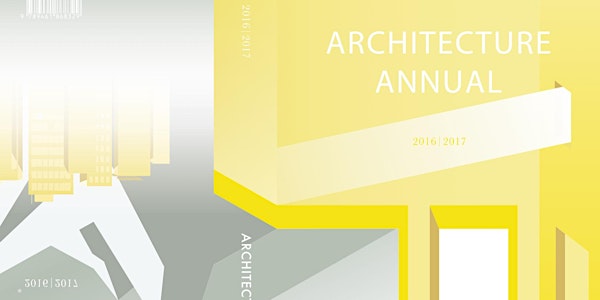 Book Launch ~ Architecture Annual ~ 2nd edition
Waar en wanneer
Locatie
Het Nieuwe Instituut 25 Museumpark 3015 CB Rotterdam Netherlands
Kaart en routebeschrijving
Beschrijving
This year the ARGUS, Architecture Student Association of the TU Delft, will publish its second edition of the Architecture Annual. This edition shows over seventy selected projects of the most remarkable, inspiring and ambitious projects and theses from the academic year of 2016/2017.
A new approach is introduced this year by having the book in a dual side format, holding two parts- Projects and Reflections. During the event we would like to celebrate the launch of this new edition by also presenting and discussing three selected projects from the book which will be presented by the students themselves.
It would be our great pleasure if the ARGUS Architecture Annual can intrigue new dialogues, add more flavours and provocative clues to the readers' mind, and start new debates on what we have learned, what we can learn and what we can achieve.
At the end of the event we would like to have drinks together to close the evening off.
17.00 : Start - 3 presentations + question round
18.30 : Drinks at the bar
You can find more information about the publication here. <<<
The Tursday Bite offers a nice chance to eat together, please visit their site for more information.