Dit evenement is afgelopen.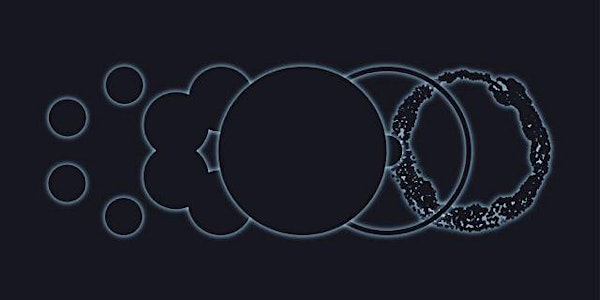 Book launch I See That I See What You Don't See
Book launch I See That I See What You Don't See
Datum en tijd
ma. 21 dec. 2020 07:32 - 08:32 PST
Beleid voor refunds
Neem contact op met de organisator om een restitutie aan te vragen.
Eventbrite-kosten zijn niet restitueerbaar.
Over dit evenement
I See That I See What You Don't See presents a layered, non-binary notion of darkness. Navigating through cosmic, automated, and seemingly invisible environments, this publication looks into what we do not generally get – or choose – to see, as well as the relation between the possibility of seeing and forms of oppression and emancipation.
Here, the exercise of seeing and revealing what generally remains concealed purposely avoids the metaphor of light as wisdom and knowledge. Rather, diverse contributions aim for an understanding of the contrasting effects of light access, deprivation, and overexposure on different bodies; the influence of radiation on human and non-human behaviours; the coexistence with the invisible yet pervasive architecture of the digital; the perception of instances of synchronicity with the cosmos; and the role of design in these realms.
After presentations at the Triennale in Milan and in our own galleries in Rotterdam, this publication brings together some of the learnings of the exhibitions and the I See That I See What You Don't See programme, but also adds new voices and stories. In this auditory book launch we will revisit the highlights.
Tickets
Admission + a hard copy of the publication (incl. shipping costs) | € 15,00
Admission | Free
Over de organisator
Nieuwe Instituut is het nationale museum voor architectuur, design en digitale cultuur. Nieuwe Instituut houdt zich bezig met de grote ontwikkelingen in de maatschappij, zoals de krapte op de woningmarkt, de energietransitie, de opkomst van kunstmatige intelligentie, mobiliteit of het gebruik van de publieke ruimte. Ontwerpers, waaronder architecten en digitale makers, kunnen aan die ontwikkelingen een belangrijke bijdrage leveren. Nieuwe Instituut toont het werk van ontwerpers, brengt mensen met elkaar in contact, verzamelt, ontwikkelt en deelt kennis.