Dit evenement is afgelopen.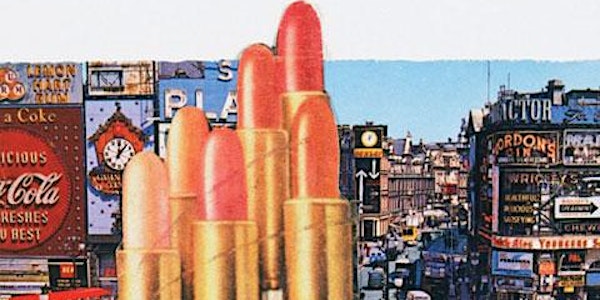 Book presentation: Graphic Assembly with Craig Buckley
Waar en wanneer
Locatie
Het Nieuwe Instituut Museumpark 25 Auditorium 3015 CB Rotterdam Netherlands
Kaart en routebeschrijving
Beschrijving
Book presentation: Graphic Assembly - June 13 with Craig Buckley
Graphic Assembly
Graphic Assembly unearths the role played by montage and collage in the development of architectural culture over the past century, revealing their unexamined yet crucial significance. Craig Buckley brings together experimental architectural practices based in London, Paris, Vienna, and Florence, showing how breakthroughs in optical media and printing technologies enabled avant-garde architects to reimagine their field.
Graphic Assembly considers a range of architects and movements from the 1950s through the early '70s, including Theo Crosby, Hans Hollein, and John McHale; the magazine Clip-Kit; and the groups Archigram, Superstudio, and Utopie. It gives a thorough account of how montage concepts informed the design of buildings, prototypes, models, exhibitions, and multimedia environments, accompanied by Buckley's insightful interpretations of the iconic images, exhibitions, and buildings of the 1960s that mark how the decade is remembered.
Richly illustrated with never-before-published material from more than a dozen archives and private collections, Graphic Assembly offers a comparative overview of the network of experimental architectural practice in Europe. It provides a deep historical account of the cut-and-paste techniques now prevalent with architecture's digital turn, demonstrating the great importance of montage to architecture past, present, and future.
Craig Buckley
Craig Buckley is assistant professor of art history at Yale University. He is editor of Dan Graham's New Jersey; Utopie: Texts and Projects, 1967–1978; and Clip/Stamp/Fold: The Radical Architecture of Little Magazines 196X–197X.
Thursday Bite
Before the Thursday Night you can grab a bite to eat with the speakers and staff of Het Nieuwe Instituut. At 18:00 Het Nieuwe Café will serve a light vegetarian meal. Dinner vouchers are available for € 7.70 up to a day before the particular Thursday Night event via the Tickets link.
Become a Member
Become a Member of Het Nieuwe Instituut and you'll support our mission to navigate the vast and evolving field of design. You'll also be inspired by our special program of Members' events, meeting up with other like-minded people as we invite you to reflect with us on design's changing role in technology, economics, culture and society.