Evenementdetails
Locatie
Metro City Kitchen
15 Jaarbeursplein
3521 AL Utrecht
Netherlands
Beleid voor refunds
Restituties tot 1 dag voor evenement
Beschrijving van het evenement
Beschrijving
Are you looking for a new English-spoken networking event?
Would you like to connect with local entrepreneurs, Dutch or international, and have a kick-start to your day?
Are you looking for inspiration in an informal yet professional environment?
What is Utrecht Business Breakfast?
Utrecht Business Breakfast is a new monthly English-spoken professional breakfast networking event conveniently located next to Utrecht Central Station. It doesn't break up too much of your day or take up too much of your personal time.
It is a platform to connect with local and international entrepreneurs, and to be inspired by unique and interesting guest speakers who are experts in their field.
Presentation 1: A life not being led by stress - Being in control or stress, instead of being in control of you.
For our next event, we are proud to have guest speaker Rob Lacroix, Stress and Burnout coach at Menselijke Rendement Coaching.
Being an entrepreneur can be fun, but do you have the feeling that its all becoming a little too much?
Are you struggling to get out of bed in the morning?
Or have continuous lack of energy, problems concentrating, or having a hard time falling asleep or sleeping at all?
These could be a few indicators that stress is getting in the way!
Would not you rather want to learn how to deal with stress in a productive way?
If so, then this event is for you!
In the first part of this event you will:
- Learn what stress is and what is your body
- Learn the secrets of practical stress management
- How to apply these products to keep you productive and healthy
- Get practical stress prevention tips!
About Rob Lacroix & Menselijk Rendement Coaching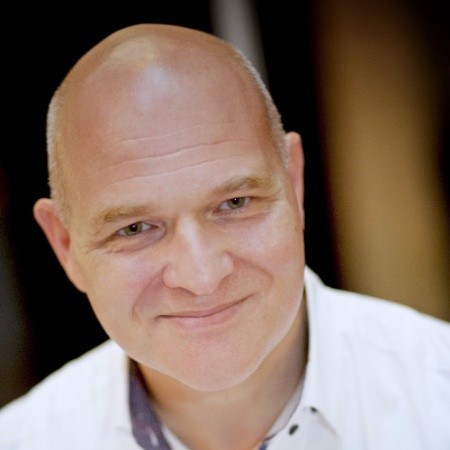 Rob Lacroix is a coach at Menselijk Rendement Coaching, a company focused on helping people who are suffering from stress, to feel and function better at work.
Rob founded Menselijk Rendement Coaching after working in corporate sales for 20 years. There he learned first hand what its like working under performance pressure. This is where he learned how to deal with stress.
In 2015 he became a Post HBO coach and has been specializing in stress management since then.
It is this combination of practical and theoretical knowledge that makes him uniquely qualified to help professionals overcome work related stress issues.
Learn more about Menselijk Rendement at www.menselijk-rendement.nl.
Presentation 2: How to create a healthy environment within yourself.
Close out 2018 and start the new year with a fresh outlook!
In the second half of this event, we'll do some activities to help you turn stress around. You'll learn how to create a healthy environment within yourself. Walk away with tips and techniques to help you experience wellness in all areas of your life.
Get ready to:
Use creativity to combat stress and gain new perspectives




Gently move your body to increase energy and clarity

Get key questions to transform and reduce stress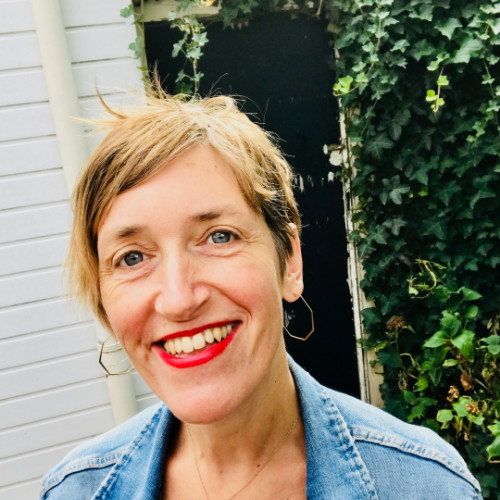 About Vanessa Smith
Facilitated by Vanessa Smith, Certified Life Coach, Holistic Health Educator, Next Steps Strategist, and Pragmatic Psychic. For a decade, Vanessa has helped people to craft a life and impact they crave. She has a keen sense of knowing the underlying dynamics that drives people. With this, Vanessa is able to fast track the process of getting started.
Find out more about her approach at www.vasmith.com
Expats in Utrecht
For this event, we've partnered with the Facebook communities Expats Utrecht and Expat Business in Utrecht helping each other bring online communities offline and vice versa.
Schedule
8.30 - 9.00: Welcome + networking
9.00 - 9.20: Presentation Rob Lacroix + Q & A
9.25- 9.45: Presentation Vanessa Smith + Q & A
9.50: 'Leads & Needs.' This is where the audience has the opportunity to share any specific needs they may have ie a Marketing intern, copywriter, etc.
10.00 - 10.30: Networking + closing.
Breakfast Buffet
The following breakfast buffet will be available throughout:
Croissant with blackberry compote

Yogurt with homemade granola

Various fruit

Tea, juice and coffee
Looking forward to meeting you there!
Lara Wilkens and Jennifer Nunez

#UTbizbreakfast
Datum en tijd
Locatie
Metro City Kitchen
15 Jaarbeursplein
3521 AL Utrecht
Netherlands
Beleid voor refunds
Restituties tot 1 dag voor evenement