Dit evenement is afgelopen.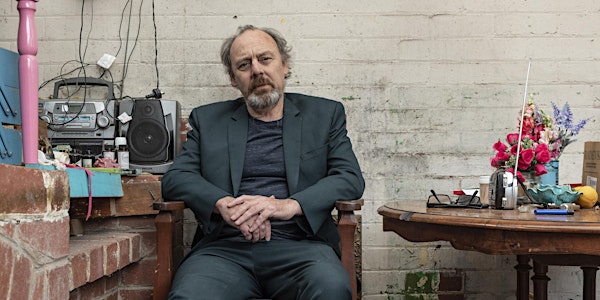 CANCELLED - Dan Tuffy & Song Crew - Amarte Studio Concerts
Dan Tuffy & Song Crew - Amarte Studio Concerts
Waar en wanneer
Locatie
Studio150 Bethlehemkerk 34 Zwanenplein 1021 CM Amsterdam Netherlands
Kaart en routebeschrijving
Beleid voor refunds
Neem contact op met de organisator om een restitutie aan te vragen.
Eventbrite-kosten zijn niet restitueerbaar.
Over dit evenement
Start time: 20.00u
Doors open: 19.15u
DAN TUFFY & SONG CREW
Dan Tuffy: guitars/vocals/stories
Stefan Wolfs: guitars/pedal steel
Madelief van Vlijmen: upright bass/electric bass/backing vocal
Mische Porte: drums & percussion
Dan Tuffy is an Australian storyteller, producer and songwriter with who has been resident of the Netherlands for over 20 years. His 2017 solo album "Songs from Dan" was referred to as a "masterpiece" by OOR and his 2020 follow-up "Letters of Gold" gathered mountains of international praise and was released the week covid hit town. The pandemic got in the way of that but it didn't stop Dan from coming into Studio 150 to record another album, "Country Star", which is due for release in 2023.
Tonight's show is a revisit to Studio 150 with the great musicians he worked with here last year. It's also a live recording and a test run of the material he will be taking on the road with SONG CREW after the album is released. His partners in crime, Stefan Wolfs, Madelief van Vlijmen, and Mische Porte are expert instrumentalists and masters of feel and arrangement. With influences from the dustbowl to now, the show is a sonic masterpiece of story-telling, confessional songwriting and pulsing acoustic grooves.
Quotes from the press about Dan's songs
"een meesterwerk" OOR
"an instant classic, full of warmth, wit and integrity" RHYTHMS, Australia/NZ
"dezelfde hypnotiserende kwaliteiten JJ Cale onweerstaanbaar"
"met kwetsbaar, mooie, fragiele zang komt Tuffy in de buurt van het betere troubadoerswerk" WRITTEN IN MUSIC (4,5 Sterren!)
"9 songs, breekbaar en broos…je voelt warmte, je voelt eerlijkheid…een hele mooi, indringende van eenvoud overlopende plaat" ROOTSTIME.BE
Links
https://www.facebook.com/DanTuffyMusic/
https://www.instagram.com/dantuffy/
This concert is a hybrid studio-concert. This means it is a real concert with an audience, but also a livestream/recording session. In order to create a studio-concert feel, both the musicians, audience and camera crew will be mixed and distributed evenly throughout the room.