Evenementdetails
Beleid voor refunds
Neem contact op met de organisator om een restitutie aan te vragen.
Eventbrite-kosten zijn niet restitueerbaar.
Beschrijving van het evenement
Slow down to feel what is happening inside of you, exploring the stillness between each breath where sensual energy flows.
Over dit evenement
In modern society, many of us learn to live disconnected from our body. Repressing the internal signals, emotions, energy that lie within, which can leave us feeling unloved, insecure, anxious, overwhelmed and undesirable.
Your body is your sacred temple, worthy of great care and love.
When you consciously practice dropping into, feeling and moving with this body you live in, you meet the wild sensual. In this practice, we work with being with, inviting and embodying what is. You will explore your entire being through mindful movement and stillness – movement therapy. In this gentle way physicality, energy, sensation, power, pleasure and ecstasy can be re-awakened inside of you.
There is a deeper listening that comes when we allow ourselves to slow down. We are forced to take a step back from our lives right now, and some of us may not welcome it or that it adds to fear. Tonight. I invite you to slow down. To awaken your sensuality, ignite your feminine energy, and experience this moving meditation. Open up to yourself!
This bi-monthly live session, hosted in synch with the moon, is to create a regular safe space to guide you inside, and build a connection to your body. Igniting your inner world of sensations, stillness, and sensual energy, through a gentle build-up of flowing body moves, embodiment, visualisation, and breathing. This will happen on the new and full moons (or on exception the day before) to compliment and connect with the yin and yang energies that are flowing.
I believe igniting this sensuous feminine energy inside of you is a healthy part within your nourishing self-care routine. It's a practice, and it's regularly online to make it accessible, in the comfort of your own home.
How to prepare:
Comfy warm clothing, a cosy spot to lay down & sit on, a blanket or two, something to drink nearby, a little space to move around.
Block 90mins to be sure that you have space to prepare and take time to come back into your world - to respect everyone's time I will make the journey 75 mins with a savasana.
No experience requited. Open to all who identify as women.
Download ZOOM, as the live session will be hosted there. You will receive a link with all details 30 mins before the event.
Optional: You are welcome to make a sacred, sexy and nourishing a space as you want - some ideas: aromas, the use of your jade egg for some practices, oils, sexy sensual clothing, a soft padded surface to move on, .lambskin, flowers, soft lighting, tasty foods to enjoy afterwards, candles.... so many options depending on your mood.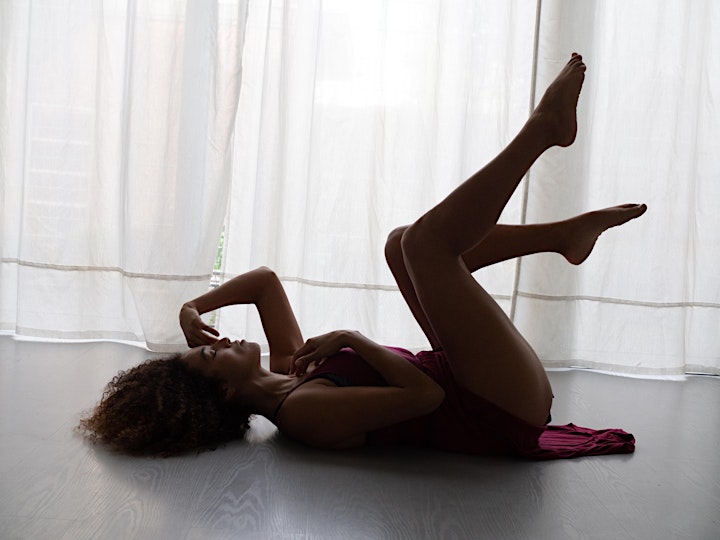 Datum en tijd
Locatie
Beleid voor refunds
Neem contact op met de organisator om een restitutie aan te vragen.
Eventbrite-kosten zijn niet restitueerbaar.