Dit evenement is afgelopen.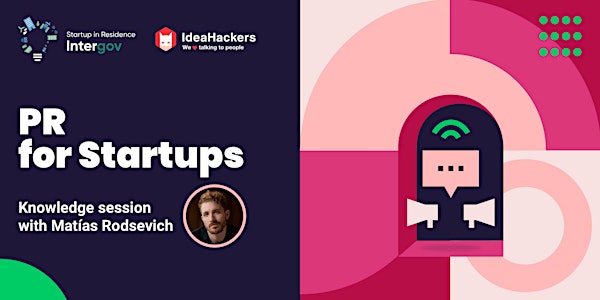 Creative empathy for startups with Brian Pagan
Learn how to get publicity for your product or service, which is vital for strategic business growth. Join knowledge session with PR Lab!
Over dit evenement
Many companies fight for the limelight, which is why maintaining a positive public image and getting publicity for your product or service is vital for strategic business growth.
Whether you want to focus on increasing brand awareness, generate more leads, become a thought leader or announce a funding round through PR, this online session will help you. PRLab is the PR agency that helps you with a mix of traditional and contemporary PR strategies to get attention in the (online) media world.
+ Q&A
About the speaker:
Matias is the author of the The PR Paradox & the founder and CEO of PRLab, with over 10 years of experience, from managing PR for IBM and Google in Argentina, to founding his own PR agency in the heart of Amsterdam, Netherlands. He is also the founder of the PRLab Community, the first of its kind, establishing a platform for Marketing and Communication professionals to share their knowledge, insights, and expertise with other professionals. It now has over 1200 members and continues to grow.
Organisers:
Ideahackers.network brings an open session as part of the Startup in Residence program. SIR is a co-creation program initiated by the government of The Netherlands to help ministries and local governments address urban, social and environmental challenges via startup collaborations. SIR InterGov edition III is facilitated by IdeaHackers.network, who made this interactive session available to you.
Open Zoom Link: https://us02web.zoom.us/j/87610199154?pwd=eUlVeUFVZ0FrU0phOGo5ci9IakUwZz09