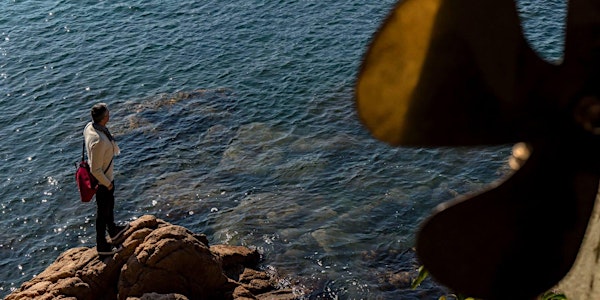 Cutting Across Asian and Europe: Keynote Lecture on editing by Mary Stephen
Locatie
Nederlandse Filmacademie
1 Markenplein
1011 MV Amsterdam
Netherlands
Restitutiebeleid
Geen refunds
Beschrijving
Cutting Across Asian and Europe: Keynote Lecture on Storytelling by Editor Mary Stephen
Following the huge success of last year's masterclass held by our Competition jury members Joko Anwar and Martin Koolhoven, CinemAsia continues to introduce the craft and expertise of Asian filmmaking to The Netherlands. Targeting film students, professionals and cinephiles, Stephen's lecture will focus on Asian storytelling from an editor's perspective. This lecture is open to the public, who will be given substantial time to interact with Stephen and get her expert tips.
Film editor, director-writer, producer and art-archivist Mary Stephen was born in Hong Kong and graduated from Concordia University, Montreal. Since moving to Paris in 1980, she has collaborated with Eric Rohmer, leading light of the French New Wave, for 25 years. Initially working as the assistant to Rohmer's editor Cécile Décugis, she later became Chief Editor and co-composer for ten of his works, from A Winter's Tale all the way till his final work Romance of Astrae and Celadon. She is honoured with the French Chevalier de l'Ordre des arts et des lettres.
Stephen has collaborated with international rostra of illustrious filmmakers, notably Turkish directors Seren Yüce and Hüseyin Karabey, Chinese documentary filmmaker Du Haibin (Umbrella, 1428, A Young Patriot) and established Chinese directors Liu Jie (Judge), Li Yang (Blind Mountain) and actress Joan Chen.
She also continues to support local talent in her birthplace, through collaborations with respected director Ann Hui (Our Time Will Come), and editing independent features of Hong Kong new directors Freddy Wong (The Drunkard), Amos Why (Dot2Dot) and Jessey Tsang (Flowing Stories). We are especially proud that CinemAsia's Closing Film The Lady Improper by Jessey Tsang, was edited by Stephen.
Stephen is also actively involved in supervision editing, art archiving, production, directing, screenwriting, publications, and teaching. She is a sought-after mentor for seminars and workshops at various institutions worldwide — Cinema College of the Biennale, Venice; La Fémis (French National Film School), Paris; the Canadian Film Centre, Toronto; Asian Network of Documentaries, Busan and Yamagata Documentary Film Festival artist residency programme.
To welcome Stephen to Amsterdam, CinemAsia will present the European premiere of her latest short The Memory of Water. Part of an omnibus commissioned by Hong Kong's Lingnan University, it includes contributions from big names like Johnnie To.
---
Tickets
Regular - 5 euro
Students / CinemAsia FilmLAB participants - donation
Students Netherlands Film Academy - Free (only with valid student card)
Limited seats available!
---
Cutting Across Asia and Europe: Keynote Lecture on Storytelling by Editor Mary Stephen
Saturday 9 March
13.00 – 14.30h
Netherlands Film Academy, Markenplein 1, Amsterdam