Dit evenement is afgelopen.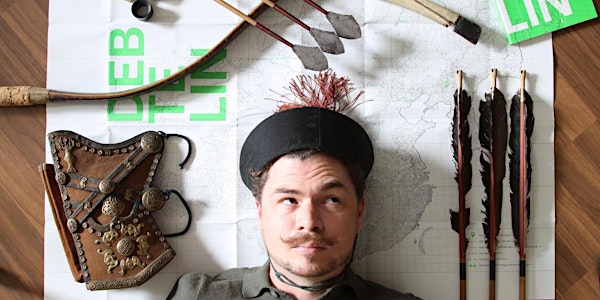 DEBTELIN 2 event
Waar en wanneer
Locatie
Haarlemmermeerstation 266 Amstelveenseweg 1075 XV Amsterdam Netherlands
Kaart en routebeschrijving
Beschrijving
DEBTELIN 2 is finally out! Join us for a drink and for Q&A with the main contributors of this edition: Fresco Sam-Sin, lecturer of Manchu and Manchu Studies at Leiden University, and Peter Dekker, specialist in Manchu Archery.
Peter will bring real antique Manchu weapons with him. Enough to see and talk about!
DEBTELIN 2 explores the literature, art, culture and poetry of Manchu Archery. Translations and preparations are executed by Manchu students around the globe, supervised by Peter Dekker and Fresco Sam-Sin. Debtelin 2 comes with a poster and a website full of extra material. >>> Buy your copy here!
For those interested in purchasing some antique on the spot, please have a look at Peter's shop.
---
FAQs
How do I get there?
- Public transport: Tram 16 from Amsterdam Central Station -> VU stops right in front of the Haarlemmermeerstation. Check https://9292.nl/en for more options.
- Car: Check Google Maps!
Parking
There are 20 free parking spaces on location, but availability is not guaranteed. There are paid parking facilities around the area as well.
Who can I contact in case of questions?
Please email us at manchufoundation@gmail.com