Dit evenement is afgelopen.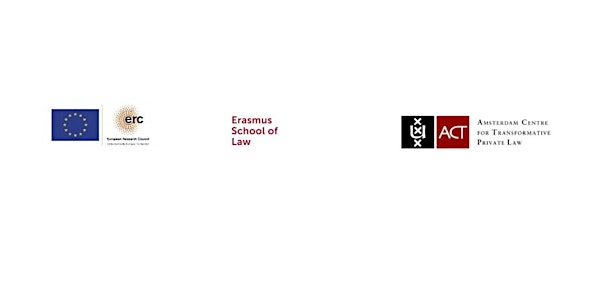 D&IE: EU Citizens and the Challenge of New Technologies for Civil Justice
Digital and Intelligent Europe: EU Citizens and the Challenge of New Technologies for Civil Justice
Over dit evenement
This two-day Conference revolves around EU citizens in two different capacities: as consumers, and as citizens in search of justice. In this context, digital and intelligent technologies can reduce barriers to access to justice and courts by offering cheaper, faster and simpler solutions. At the same time, such technologies may pose challenges to democracy and the rule of law, where they reshape societal structures, and the way justice is delivered. As digital and intelligent technologies become more prominent in European societies, we are forced to think how they can be used in a responsible and ethical manner, while upholding public values and procedural safeguards. An urgent and important question is therefore how can we design and regulate new technologies in order to build a sustainable intelligent future that ensures protection of citizen and consumer rights and better access to justice.
Program
Thursday 1 April
10:15 - 10:25 Registration
10:25 - 10:30 Opening remarks
10:30 - 11:15 Keynote
Natali Helberger, University Professor of Law and Digital Technology, with a special focus on AI – University of Amsterdam (UvA): Who decides what justice is?
11:15 - 11:30 Break - welcome @Spatial.chat for meeting other participants
11:30 - 12:45 Panel I: Digital and Intelligent Out of Court Procedures
Chair: Emma van Gelder
o Pablo Cortés, Professor of Civil Justice – University of Leicester: The EU ODR Platform: 5 Years On
o Pietro Ortolani, Professor of Digital Conflict Resolution – Radboud University Nijmegen: Social media content moderation as ODR: Internal complaint-handling, platform judicialization and the DSA proposal
o Eline Verhage, Senior Advisor Strategy, Policy & Legal Affairs at De Geschillencommissie and PhD researcher on ADR – Leiden University: When life gives you lemons: Expanding ODR at DGC during the pandemic
12:45 - 14:00 Lunch - welcome @Spatial.chat for meeting other participants and intermezzo by professor Mies Westerveld (University of Amsterdam)
14:00 - 15:15 Panel II: Digital and Intelligent Justice Solutions Supporting the Court
Chair: Anna van Duin
o Mimi Zou, CEO of Deriskly Ltd and co-founder of the Deep Tech Dispute Resolution Lab: Dispute avoidance: a new frontier for legal tech?
o Stefania Milan, Associate Professor of New Media and Digital Culture – University of Amsterdam
o Rachel Rietveld, CEO of ArbeidsMarkt Research B.V. and PhD researcher on legal tech and access to justice – University of Amsterdam: The openness of expert systems
o Wendy Persoon, Manager Legal Tech Development at ARAG
15:30 Virtual End of the Conference cocktail @Spatial.chat
Friday 2 April
09:50 - 10:00 Registration
10:00 - 10:45 Keynote
Tania Sourdin, Professor and Dean of Newcastle Law School – University of Newcastle (Australia): Judges, AI and Technology – reimagining justice
10:45 - 11:00 Break - welcome @Spatial.chat for meeting other participants
11:00 - 12:15 Panel III: Digital and Intelligent Courts
Chair: Erlis Themeli
o Horst Eidenmüller, Statutory Chair for Commercial Law – University of Oxford: What future for human judges?
o Manuella van der Put, senior judge – District Court Oost-Brabant and PhD researcher on AI and the judiciary – Tilburg Law School: AI in the courtroom?
o Nathalie Smuha, PhD researcher on legal & ethical implications of AI – KU Leuven: Judging AI-enabled judges: re-examining AI & justice from an EU values-perspective
o Thomas Ledet, manager NetCompany Denmark and working on 'Civilsystemet' (Civil Case system) for the Danish Courts: Digitalization of the Danish Court