Dit evenement is afgelopen.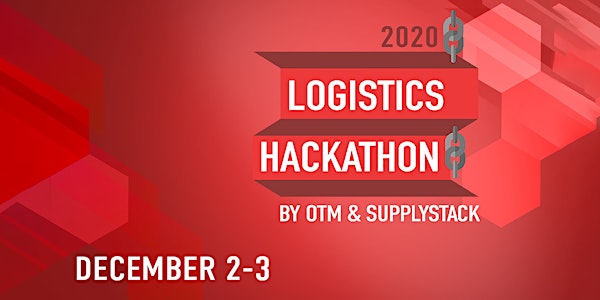 Digital Logistics Hackathon 2020
DIGITAL LOGISTICS HACKATHON - THIRD EDITION
Over dit evenement
OTM and SupplyStack challenge you to 24 hours of intense experimenting with other creative logistics & supply chain innovators during the 3th logistics hackathon.
Compared to previous years, this year's edition will be a complete Digital Experience. Several teams will work on actual business cases provided by companies such as Cargill. Our jury of Logistics Experts will analyze the outcomes of the business cases and select a few teams who can present their solution to a huge audience on the evening of December 4th.
You can either join the Logistics Hackathon as a participant (or a team) and work on one of the business cases or you can join the Digital Closing Event on December 4th only to witness the outcome of the Logistics Hackathon and vote for the winner!
A group of "Thinkers" are able to hack digitally or they can book a hostel if they want to participate as a team. In our agreement with specified hostels we asked them to take into account all COVID-19 regulations. Payments should be done directly to the hostels. Please visit https://logisticshackathon.be/practical/hostels/ for more information.
Some of the sponsors of this event include: DHL, Peripass, Port of Antwerp and Belgian Chocolate
Find out more at: https://logisticshackathon.be/