DSC/e Lecture Katleen Gabriels: Between 'Entertainment Medicine' and Profes...
Evenementgegevens
Locatie
TU/e Grand Café 'De Zwarte Doos' - Filmzaal
Den Dolech 2
Eindhoven
Netherlands
Beschrijving van het evenement
Beschrijving
DSC/e Lecture Series
Speaker:
Katleen Gabriels

Title:
Between 'Entertainment Medicine' and Professionalization of Self-Care: On the Potential Effects of Digital Self-Tracking
Doors open at 12:00 h.
---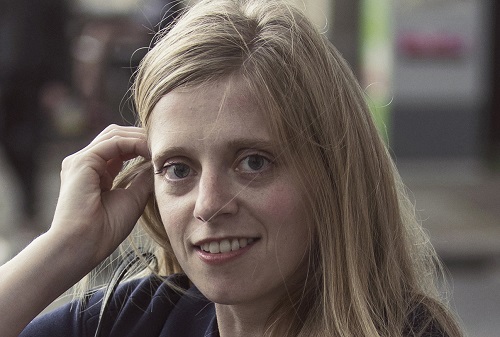 Abstract
Current research into algorithmic explanation methods for predictive models can be divided into two main approaches: gradient-based approaches limited to neural networks, and more general perturbation-based approaches which can be used with arbitrary prediction models. We present an overview of perturbation-based approaches, with focus on popular methods (EXPLAIN, IME, LIME). These methods support explanation of individual predictions but can also visualize the model as a whole. The EXPLAIN method perturbs one input at a time, IME uses game theory based sampling to control interactions between inputs, while LIME perturbs instances in the locality of explained instances. We describe their working principles, how they handle computational complexity, their visualizations as well as their advantages and disadvantages. We illustrate issues and challenges in applying the explanation methodology on practical use cases from medicine and B2B sales forecasting in a company.
Biography
Katleen Gabriels is an assistant professor in the research group Philosophy and Ethics at the Department Industrial Engineering & Innovation Sciences, Eindhoven University of Technology. She researches the relations between morality and contemporary technologies. In so doing, she seeks to conjoin a strong grounding in moral philosophy with empirical studies.
Her research focuses on 'other-tracking technologies'. Mobile and wearable computing create ever more possibilities to track one another through GPS-enabled devices and mobile applications: parents can track their children, spouses their significant other, employers their employees, and so forth.
Katleen holds an MSc in Germanic Philology from KU Leuven and an MSc in Moral Sciences from Ghent University and a doctoral degree in Philosophy and Moral Sciences from Vrije Universiteit Brussel (VUB), where she worked as a postdoctoral researcher from 2014 to 2017.
Katleen is an elected steering committee member of Ethicomp, an international organization that occupies itself with ethical computing. Her book 'Onlife. Hoe de digitale wereld je leven bepaalt (How digitization shapes your life)' was published (Lannoo) in 2016 and named as 'Book of the year' by independent think tank Liberales.

---
The DSC/e is organizing several interesting events. If you are interested in a certain lecture or workshop please send an email to dsce@tue.nl or subscribe for our newsletter here.
Datum en tijd
Locatie
TU/e Grand Café 'De Zwarte Doos' - Filmzaal
Den Dolech 2
Eindhoven
Netherlands