Dit evenement is afgelopen.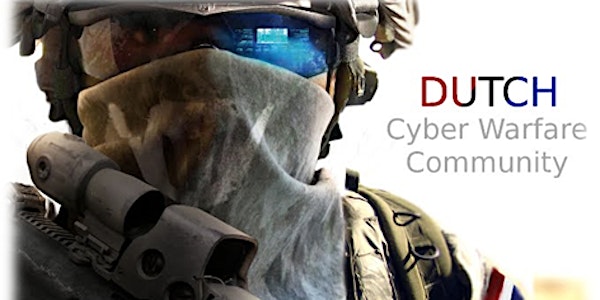 Dutch Cyber Warfare Community (DCWC) XXI - A Night at the Military
Locatie
Generaal Majoor Kootkazerne
100 Wolweg
3776 LR Stroe
Netherlands
DCWC Roundtable XXI - A Night at the Military
Over dit evenement
Beste leden,
Aanstaande 24 oktober zal de Dutch Cyber Warfare Community haar jaarafsluitende Roundtable network event houden. Dit keer zijn we te gast op de Generaal-Majoor Koot Kazerne te Stroe. Op deze mooie basis in het geografische midden van ons land zullen we weer een drietal uitstekende sprekers ten tonele brengen. Ditmaal zal OSINT expert Nico the OSINT Guy ons op interactieve wijze meenemen in zijn wereld, en zal Ramses Sloeserwij ons meenemen naar het Verre Oosten; China om precies te zijn. Tot slot hebben we Jasper Weijman die ons interessante dingen gaat vertellen over drones; inzet, wering en nog veel meer!
Er is vanaf 16.30 uur gelegenheid tot het nuttigen van een maaltijd (Paresto buffet) tegen eigen kosten in het restaurant aldaar . De roundtable begint om 18.00 uur en is in hetzelfde gebouw.
PROGRAMMA
16:30 Inloop voor eten (Paresto restaurant, eigen kosten)
18:00 Ontvangst & registratie
18:15 Opening van de avond door DCWC oprichter Don Eijndhoven
18:30 Lezing Ramses Sloeserwij – Cyber Warfare: China
19:30 Lezing Jasper Weijman – Drone Hacking
20:30 Pauze
21:00 Lezing Nico the OSINT Guy – OSINT Warstories
22:00 Afsluitende borrel