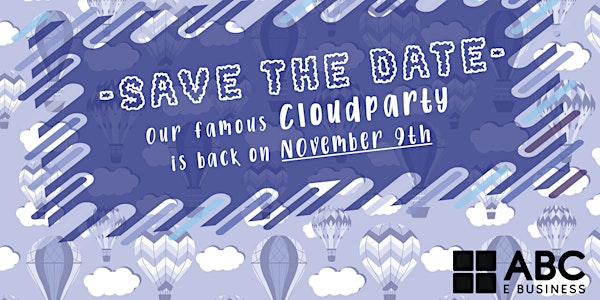 DYNAMICS CLOUD PARTY 2022 | PART VI
Finally, after all these years... OUR CLOUD PARTY IS BACK!
Waar en wanneer
Locatie
Thomas Read Irish Pub / NOHO Club Nobistor 10/10a 22767 Hamburg Germany
Kaart en routebeschrijving
Over dit evenement
In 2016, we started in Prague.In 2017, Club Kapital in Madrid was the place to be.In 2018, we had a night to remember at the Crazy Pianos, The Hague.In 2019, we danced the night away at Prater Dome in Vienna. In 2020, we had the first ever online Cloud Party.Now, in 2022, the Cloud Party in Hamburg will be THE place to be again of course!
Thomas Read Irish Pub / NoHo Club is opening their doors just for us!
-- You can only register if you attend the Directions EMEA event. --