Evenementdetails
Locatie
Kamer van Koophandel
De Ruijterkade 5
1013 AA Amsterdam
Netherlands
Restitutiebeleid
Restituties tot 1 dag voor evenement
Eventbrite-kosten zijn niet restitueerbaar.
Beschrijving van het evenement
Beschrijving
An Entrepreneurs Morning Session together with the City of Amsterdam, Amsterdam Business Breakfast and Chamber of Commerce.
The Entrepreneurs Morning Session is a 3-hour morning session to introduce international and expat entrepreneurs to the Gemeente Amsterdam, Amsterdam Business Breakfast, and the Chamber of Commerce. During this session there will be two presentations where you will be inspired by the story of the successful entrepreneur Florian Dirkse - Co-founder of The Ocean Clean-up and The Green Miles - and an introduction to the Dutch Taxes for Entrepreneurs by Blue Umbrella.
There will also be a strong emphasis on networking including support in helping you generate leads through an interaction session called 'Leads & Needs,' and the opportunity to ask plenty of questions during the Q & A session where various organizations and partners will take part!
Two free tickets to an Amsterdam Business Breakfast will be awarded to two entrepreneurs during the Business Card Prize Raffle.
This program will be entirely in English and will take place in the morning of January 23rd 2020 from 9.30- 12.30 at the Chamber of Commerce in Amsterdam.
Agenda
9.30- 9.45 am: Welcome & breakfast
9.45 - 10.00 am: How can we help international and expat entrepreneurs in Amsterdam? *
○ Lara Wilkens; Events Producer & founder of BusinessBreakfasts.nl
○ Sandra Wood; Coach and International Business Advisor Chamber of Commerce and Ondernemersplein020
○ Natascha Rijkhoff-Chandieshaw; Business Coach of the Municipality of Amsterdam
10.00 – 10.45 am: "How to Fulfill Your Dreams" by Florian Dirkse; Co-Founder The Ocean Clean-up and The Green Miles
10.45 - 11 am: Coffee break
11.00 - 11.30 am: "Introducing Entrepreneurs to the Dutch Tax System & Staying Compliant in the Netherlands" presentation by Olof Lakmaker of Blue Umbrella.
11.30 - 12.15 pm: 'Leads & Needs' & Q&A session moderated by Lara Wilkens.**
12.15 - 12.30 pm: Business Card Prize Raffle, networking & closing
* Please reserve questions for after networking and the introductions.
** Optional interactive session. This is your opportunity to share any 'needs' you may have to help you grow your business.
Florian Dirkse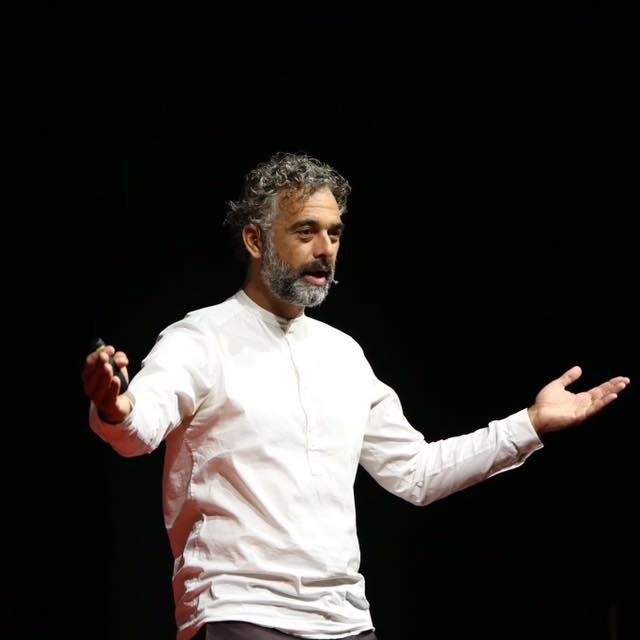 Making dreams come true is the best thing there is.'' - Florian Dirkse
As a co-founder of, among others, The Ocean Cleanup and The Green Miles, Florian has an inspiring story about following your dreams and how to make it come true in your working environment. Many people stick to dreams, Florian implements them. After sailing around the world for 2 years, he had a mission to clean up our oceans. Florian is currently working to share his dreams with people and make them come true for everyone. An inspiring story about passion, guts, challenges, sustainability, team spirit, a different path and dare to do!
Olof Lakmaker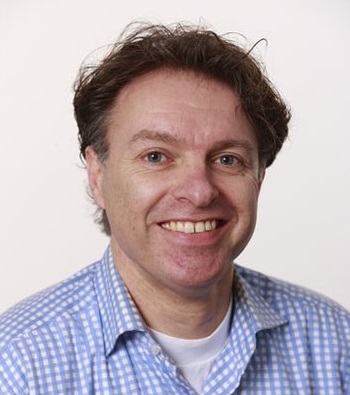 Olof Lakmaker is the founder of Blue Umbrella, an online tax support service for expats employees and small business owners. In his presentation he walks you through the main steps of starting a business in the Netherlands and keeping it compliant with the Dutch tax code. You'll learn what it takes to start a successful company and what you have to think about when do so in the Netherlands. How do you start? Where to go to register a company? What happens next after you register your business? Already in business? How to proceed? This and more will be covered in this Entrepreneurs Morning Session.
Venue
This event will take place at:
Kamer van Koophandel (Chamber of Commerce)
5th Floor
De Ruijterkade 5
1013 AA
Amsterdam
Tickets
Tickets are € 25 (excluding VAT) and you can buy them up until midnight the day before the event. Tickets cover all costs including a varied breakfast buffet including coffee, tea and orange juice.
Collaboration
This event is in collaboration with the City of Amsterdam, Amsterdam Business Breakfast, and Chamber of Commerce.
Datum en tijd
Locatie
Kamer van Koophandel
De Ruijterkade 5
1013 AA Amsterdam
Netherlands
Restitutiebeleid
Restituties tot 1 dag voor evenement
Eventbrite-kosten zijn niet restitueerbaar.
Organisator van Entrepreneurs Morning Session
Amsterdam Business Breakfast is a monthly, English-spoken, community-driven business development platform for entrepreneurs with presentations, workshops, and unique content provided by experts.


Our events are a means to connect local entrepreneurs, be inspired by unique guest speakers, and to grow your network. These events take place in the morning so they don't break up your day or take up too much of your personal time.
 
Each month's presentations take place in the beautiful classic Amsterdam building of StartDock on Keizergracht from 8.30-10.30 AM. All morning workshops start at 9.00 AM.


Since March 2020 we also offer online events via Zoom. To register for our online events, visit our Amsterdam Business Breakfast Eventbrite profile: 
https://bit.ly/2YVqTd3. 


Business Breakfasts Online
The Business Breakfasts Online Community is an extension of its offline events and facilitates more networking, community building and learning. It is on every device – native iOS, Android, and web – where community members can find all events (offline and online), discussion forums, member profiles and chat functions, and to our Premium Membership.
Our Premium Membership is an add-on to the Business Breakfasts Online Community and offers exclusive access to monthly unique content (like mini lessons) from the Business Breakfasts Experts. This content ranges from Marketing to Business Strategy and more. You also gain access to exclusive content including ongoing Q&A and "Leads & Needs" forums, all presentations and networking events free, up to 50% discounts on workshops, Masterminds, collaboration events, and past event recordings. 


You're invited to try our Premium Membership for two weeks whenever you like! Please visit https://bit.ly/2L7uCh0. You will need to register your name and email address first and you can de-register whenever you like, no strings attached! 


If you have any questions about Business Breakfasts, please contact Lara at Lara@larawilkens.com.
To receive our newsletter, visit www.businessbreakfasts.nl (full website coming soon!) and select your preferred location. To see all previous and upcoming events, please visit: www.larawilkens.com/business-breakfasts. 


Looking forward to meeting you! 


Lara Wilkens - Founder of Business Breakfasts