Evenementdetails
Locatie
De Tropen café-restaurant
64 Mauritskade
1092 AD Amsterdam
Netherlands
Beschrijving van het evenement
Beschrijving
ENTREPRENEURSHIP COLLEGE
Every second Thursday of the month, we organize lectures around the 17 Sustainable Development Goals of the United Nations. Our guest speakers are academic experts and entrepreneurs working in the field of the SDGs. They discuss root causes, challenges, relevant theories and important stakeholders. But above all, we go into the role of innovation and entrepreneurship, if we want to reach the goals by 2030. So join us, go back to school and immerse yourself in knowledge for sustainability!

SDG 11: SUSTAINABLE CITIES AND COMMUNITIES
On the 10th of January, Willem van Winden – professor in Urban Economic Studies at Amsterdam University of Applied Sciences, will illustrate the ins and outs of SDG 11: Sustainable Cities and Communities. During this session he will discuss some specific contemporary and future urban challenges. He will demonstrate this with clear local and international cases before going in to the question: how does entrepreneurship and innovation contribute to these developments? Join the lecture to find out!

The second guest speaker, translating theory to practice and showing the role of entrepreneurship in achieving SDG 11, is Greenflux. Transport is one of the biggest challenges in urban areas, which are facing problems of heavy influx, congestions, and air and noise pollution. Greenflux offers smart charging solutions to make electric driving the new standard. After 5 years, Greenflux is now active in over 10 countries. Making electric driving easy and accessible, building together to new and clean future cities.
PROGRAMME
17.15 – 17.30 Entrance in De Tropen
17.30 – 19.00 Lecture and Q&A (doors close at 17.30 sharp)
19.00 – 20.00 Networking drinks to exchange ideas and enjoy the #happyhour

TICKETS + ROUTE
After registration, the lectures are freely accessible.
CAN'T MAKE IT AFTER ALL TO THE ENTREPRENEURSHIP COLLEGE?
Since the event is sold out every month, a quick note for those unable to join us after all. Please cancel your Eventbrite order so someone else gets the opportunity to join the event (since spaces are limited). Just go to "your tickets" on the website and click "cancel order". Thanks!
You can access De Tropen by two entrances: at Mauritskade 64 and through the terrace at the Oosterpark.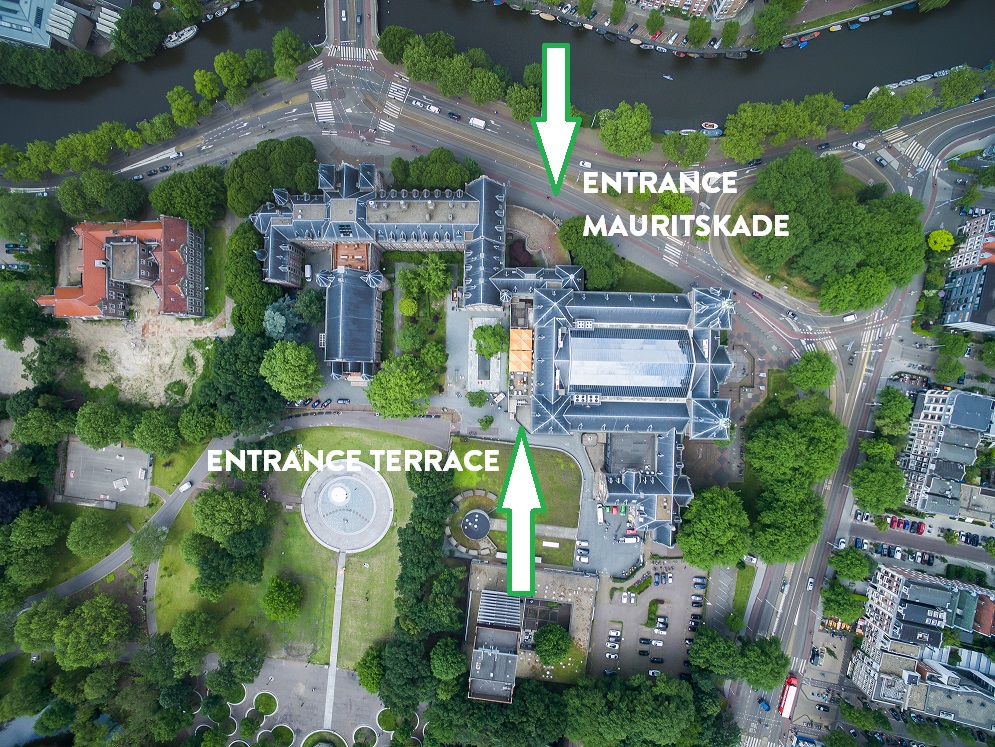 Entrepreneurship College - The SDG Edition is powered by KIT Royal Tropical Institute, HvA - Hogeschool van Amsterdam, De Tropen café-restaurant and the SDG House. The SDG House is a place where innovators share knowledge and work together, offering office space to 50+ entrepreneurs, organisations and NGO's that work on achieving the SDGs.
Datum en tijd
Locatie
De Tropen café-restaurant
64 Mauritskade
1092 AD Amsterdam
Netherlands
Organisator van Entrepreneurship College #5 - SDG 11: Sustainable Cities and Communities
De Tropen café-restaurant is gevestigd in het Koninklijk Instituut voor de Tropen aan de rand van het Oosterpark. We serveren verschillende culturen op je bord en hebben ook altijd wat leuks op de agenda. Zoals onze maandelijkse afterwork borrel Saint Tropics met onze resident DJs. Kom zien, horen, ruiken en vooral proeven!