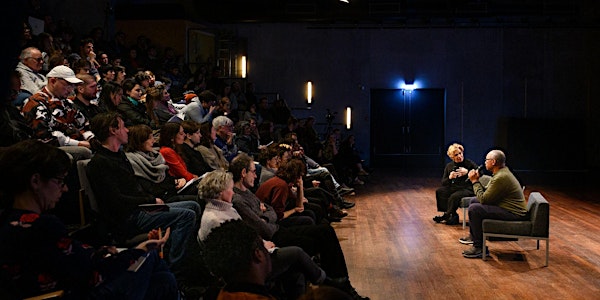 European Forum for Advanced Practices (EFAP) at BAK [WILL NOT TAKE PLACE]
Locatie
BAK, basis voor actuele kunst
13A Pauwstraat
3512 TG Utrecht
Netherlands
BAK hosts a convening of the European Forum for Advanced Practices (EFAP), including two public programs on Friday 13 & Saturday 14 March
Over dit evenement
[UPDATE 12/3, 15.30 hrs:
This presentation will not take place/Deze presentatie gaat niet door.]
--------
On 13−15 March 2020, BAK, basis voor actuele kunst, Utrecht hosts a convening of the European Forum for Advanced Practices (EFAP). Two public programs related to the forum, open to all to attend, take place at BAK on the evenings of 13 and 14 March 2020. EFAP is a self-organized, international gathering of practitioners, scholars, and organizers from transdisciplinary realms of art and education. It has been established as a forum to think through the changing nature of research, as a practice-driven activity that is increasingly important to multi-positional knowledge production. EFAP sees research as a far-reaching activity by individuals, collectives, institutional entities, and fleeting platforms that can remap and reshape knowledge production toward the inventive and the propositional. These ideas have led to developing a Charter for Advanced Practices: https://bit.ly/3ate51v Read more on EFAP: https://advancedpractices.net/
Everyone is welcome to join the two special public gatherings on Friday & Saturday evening at BAK:
Friday 13 March, 19.30-21.00 hrs
Conversation between curator and urbanist Paul Goodwin, Director of TrAIN Research Centre, University of the Arts, London; artist and lecturer Ima-Abasi Okon, London and Amsterdam; and Abbas Zahedi, artist, social practitioner, and co-founder of The New Babylonians, London. The conversation takes place against the background of BAK's current exhibition, Tony Cokes: To Live as Equals (28 February–17 May 2020).
Schedule:
19.30–21.00 hrs: Paul Goodwin in conversation with Ima-Abasi Okon and Abbas Zahedi
21.00–22.00 hrs: Drinks
Saturday 14 March, 19.00-22.00 hrs
On Saturday 14 March 2020, filmmaker Jihan El-Tahri, Berlin presents a screening and lecture. Jihan El-Tahri is an award-winning film director, writer, visual artist and producer. She currently serves as the General Director of the Berlin-based documentary support institution DOX BOX. El-Tahri has been a member of The Academy (Oscars) since 2017. She is the director of more than 15 films and exhibits her work in museums and Biennales around the world. El-Tahri has served on the boards of several African filmorganizations including the Federation of Pan African Cinema and the Guild of African Filmmakers in the Diaspora.
Schedule:
19.00–20.00 hrs: Keynote by Jihan El-Tahri
20.00–20.30 hrs: Drinks break
20.30–22.00 hrs: Film screening
The programs are introduced by Irit Rogoff, writer, theorist, teacher, and curator, London; Florian Schneider, filmmaker, writer, curator, and Head of the Trondheim Academy of Fine Art (NTNU); and Maria Hlavajova, General and Artistic Director of BAK, Utrecht. 𝗘𝗻𝘁𝗿𝘆 𝗶𝘀 𝘁𝗼𝘁𝗮𝗹𝗹𝘆 𝗳𝗿𝗲𝗲! Just make sure to register for either or both evenings via Eventbrite.
This EFAP meeting is presented in collaboration with HKU University of the Arts, Utrecht, and is the second gathering following the forum's inauguration in October 2019 at CA2M, Centro de Arte Dos de Mayo, Móstoles, Madrid.
/// Image: Irit Rogoff in conversation with Tony Cokes during the opening of exhibition Tony Cokes: To Live as Equals at BAK, Friday 28 February 2020