Dit evenement is afgelopen.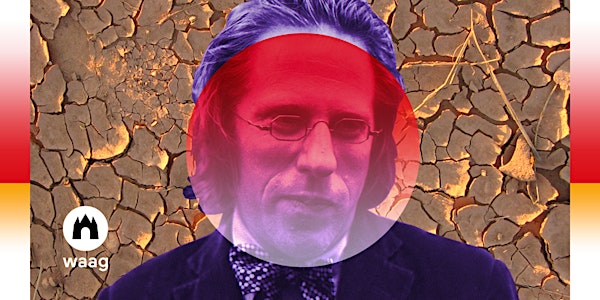 Expeditie: toekomst - Workshop: The biodegradable time capsule
What if our visions of the future would decompose before the future itself arrives?
Waar en wanneer
Locatie
Startup Village, container 15 Science Park 608 1098 XH Amsterdam Netherlands
Kaart en routebeschrijving
Over dit evenement
This event is English spoken.
Blokkenschema Expeditie: toekomst
Please note: CoronaCheck is obligated for entrance to the workshop (live attendance).
--
Location for live attendance
Science Park 608
Startup Village, container 15
(second floor, black staircase, white flags)
Location for online attendance
Zoom (details via email)
--
What if our visions of the future would decompose before the future itself arrives? Would that open your mind for really different future scenarios?
In the second session of our series Future Proof, we explore the concept of alternative futures: the ones that are not meant to come true per se, but are designed to challenge our thinking. We think about the future all the time, but we rarely think about how and why we anticipate. Yet, this has a profound impact on the present.
In this thought provoking workshop, we challenge you to think about how you think about the future… In collaboration with conceptual artist Jonathon Keats, Loes Damhof and Elles Kazemier, members of the UNESCO Chair Futures Literacy at Hanze University of Applied Sciences, we organise this experiential workshop on reframing, using the 'Biodegradable Time Capsule': a tool that doesn't pretend to capture the times we are in, but collects our futures visions instead.
The time capsule will be buried, but it is not meant to last: it will decompose into the earth, turning our future visions into compost. Led by Jonathon Keats, you will experience this act of reframing yourself, leaving you with the question: What futures do you want to leave behind?
Programme
19.30 hrs - Welcome and introduction
19.45 hrs - The Capacity to Reframe what is reframing within the context of futures literacy?
20.15 hrs - Jonathon Keats on his Biodegradable Time Capsule and the Museum of Future History (conversation led by Jonathon Keats)
20.40 hrs - Building and burying your Time Capsule
21.10 hrs - The quality of our compost: what did we leave behind?
21.45 hrs - Closing
Practical info: This is a hybrid workshop; you can join online or at the location. For an optimal experience at the location, bring your headphones and telephone! To fully participate in this workshop from home, we advise you to keep paper (preferably biodegradable) and a shoveling tool at hand.
About Jonathon Keats
Acclaimed as a 'poet of ideas' by The New Yorker and a 'multimedia philosopher-prophet' by The Atlantic, Jonathon Keats is an artist, writer and experimental philosopher based in the United States and Europe. His conceptually-driven transdisciplinary projects explore all aspects of society, adapting methods from the sciences and the humanities.
Keats has exhibited and lectured at dozens of institutions worldwide, from the Los Angeles County Museum of Art to Stanford University, and from SXSW to UNESCO. He is the author of six books on subjects ranging from science and technology to art and design — most recently You Belong to the Universe: Buckminster Fuller and the Future, published by Oxford University Press — and is the author of a weekly online art and design column for Forbes.
UNESCO Chair Futures Literacy
Futures Literacy is the capability to imagine multiple futures to see the present anew. Originating at UNESCO, Hanze University of Applied Sciences has applied this capability to higher education, making it an essential skill for students, faculty and professionals. Elles Kazemier and Loes Damhof are members of the UNESCO Chair at Hanze, where they design and facilitate futures literacy laboratories and conduct research on the impact and design principles of FL.