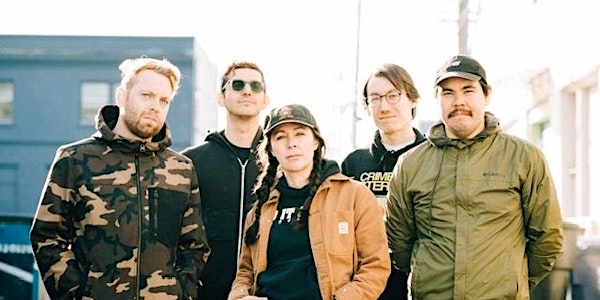 FAIM (US) + NØ MAN (US) + OUST (NL)
FIRST & LAST TIME
Datum en tijd
wo. 19 jul. 2023 19:30 - 22:30 CEST
Locatie
Antwerp Music City vzw 29 Handelstraat 2060 Antwerpen Belgium
Beleid voor refunds
Neem contact op met de organisator om een restitutie aan te vragen.
Eventbrite-kosten zijn niet restitueerbaar.
Over dit evenement
3 uren

eTicket voor mobiel
FAIM (US)
One last European tour. First & last show on Belgian soil ever. One last release. The soundtrack to jumping your local nazi. political hardcore / punk from Denver, Colorado. For Denver's FAIM, hardcore is the spark that lights the way to bigger things in this life - personal catharsis, critique and political engagement. To that end, FAIM seeks to bring those ideas to the forefront of their music with lyrical content focusing on political apathy, abusers with the hardcore scene, class anxiety, and the ever-present daily injustice. Their brand of fast, aggressive hardcore is a vessel for hope and change set against the background of youthful angst. Since starting in late 2016, FAIM has worked tirelessly to dig itself into the Denver hardcore scene and beyond - touring the west coast twice, the east coast, the midwest, Canada, and Europe.
https://faim.bandcamp.com/
NØ MAN (US)
The band formed in 2017, shortly after Majority Rule reunited to play a benefit tour with longtime friends PG.99. Upon returning from those shows, the band swiftly wrote, recorded and released "Devils Cast Long Shadows" in 2018 as an outlet to continue creating new music together. Since then, they've the opportunity to tour with great bands such as Darkest Hour, Portrayal Of Guilt, The Hirs Collective, … In their follow up record "Erase", the band solidified their sound. Blending mean chaotic punk that occasionally comes up for air with haunting, melodic breaks.
https://nomanband.bandcamp.com/
OUST (NL)
OUST extends the definition of punk a little more than we are familiar with. Those who listened to their S/T on bandcamp, hear the typical d-beat drums combined with the tempo of good hardcore punk, with basslines that, from time to time, sound as dirty and heavy like a sludge band. Add some screaming vocals, songs crossing the 2 minute barrier. Oust actually isn't as complex as you might think.
https://oustpunx.bandcamp.com/
Location:
AMC - Handelsstraat 29 - Antwerp