Dit evenement is afgelopen.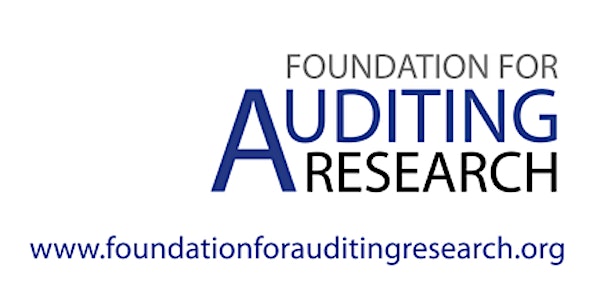 FAR Seminar "Audit Culture and Beyond"
FAR Seminar "Audit Culture and Beyond"
Waar en wanneer
Locatie
Bonnefanten museum 250 Avenue Ceramique 6221 KX Maastricht Netherlands
Kaart en routebeschrijving
Over dit evenement
We are very happy to announce the following special FAR event "Audit Culture and Beyond". The seminar will be held on the morning of the inaugural lecture of the FAR Audit Research Chair, Prof. dr. Jere Francis, in Maastricht.
We are organizing this seminar to honor the work Jere Francis has done, and still does, in auditing and to underline how his most recent research agenda on culture and audit quality is again taking issue with important questions society and academics have.
During this event, you will be given the opportunity to listen to three presentations, focusing on audit culture relating to audit quality.
- Lena Pieper, PhD student at the University of Maastricht, on "Partner-manager dyadic fit and audit team functioning"
- Steven Maijoor, Executive Director at De Nederlandse Bank (DNB)on "The relevance of Jere's work"
- Eddy Cardinaels, professor at the University of Tilburg and KU Leuven on "New insights on audit quality: a social dynamics perspective"
Each presentation will be followed by 15-minute Q&A session with the audience.
The seminar will take place at the Bonnefanten Museum, Avenue Ceramique 250, 6221 KX Maastricht.
The full program can be found on the FAR website: https://foundationforauditingresearch.org/en/
After the seminar, you are cordially invited to attend the inaugural lecture of Prof. dr. Jere Francis, entitled "Going Big, Going Small, Strategies for Researching Audit Quality".
The ceremony will start at 4.30 CET in the Aula at the Minderbroedersberg 4-6 at Maastricht University.
Please see link to UM website for more information and the link to the flyer: https://www.maastrichtuniversity.nl/events/phd-conferral-dr-jere-francis
https://indd.adobe.com/view/f7c6475c-edf5-40a7-802e-d54356df6ed2
Registration closes on 6 September 11:00 pm CET
Please find below the preliminary program.