Dit evenement is afgelopen.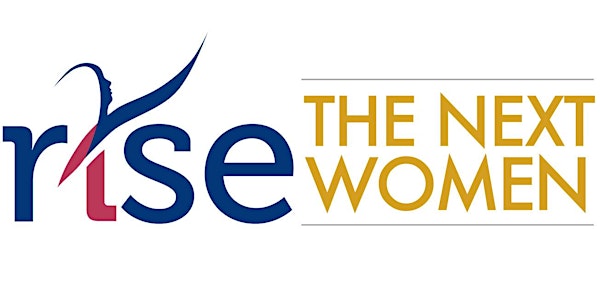 Female science and entrepreneurship workshop
Waar en wanneer
Locatie
Faculty Club Leiden University Rapenburg 73 2311 GJ Leiden Netherlands
Kaart en routebeschrijving
Beschrijving
An interactive meeting to get insights, advice and examples to get research income through entrepreneurship or start up your own company.
This free workshop is organised by RISE (http://rise.nu, female network of the science faculty) & TheNextWomen (http://www.thenextwomen.com, national network for female entrepreneurs and investors).
Ambitious scientists, entrepreneurs, professionals, and experts give pitches on how science-entrepreneurship worked for them.
Program
15:15 – Walk-in
15:30 – Intro by dr. Aletta Debernardi of Leiden University
15:35 – Simone Brummelhuis
15:50 – Prof. Jacqueline Meulman
16:05 – Dr. Nettie Buitelaar

16:20 – Dr. Melanie Rieback

16:30 – 3 stories by participants + questions & answers
17:00 – Network drinks
17:30 – End
Do you have an entrepreneurial idea? Or do want to share a business issue? Then select 'yes' when you register for your seat and we will let you know as soon as possible if you have been selected to get on the spot advice and help. TheNextWomen invites experienced entrepreneurs to each session to support participants with advice and contacts.
Target audience
This workshop is for women in the beta sciences. We specifically invite scientists, medical staff and interns and women working in the Bioscience park companies. Also young talent and medical interns, PhD's and post-docs who have an entrepreneurial idea or are interested in entrepreneurship in general are very welcome.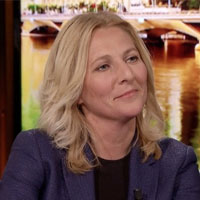 Simone Brummelhuis is founder of The Next Women, providing access to capital, programs, resources and networks for female entrepreneurs and founding investor of the The Next Women Crowd Fund. She is co-founder of IENS, the largest online restaurant platform in the Netherlands. (sold to Tripadvisor in 2014). Simone has an LLM from Columbia University and worked previously as attorney with Skadden, Arps and Loeff in Amsterdam and New York. Simone is supervisory board member of The Telegraaf Media Group and board adviser with several startups (a.o. LendaHand, Storecove).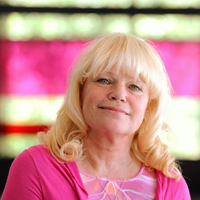 Jacqueline is prof. of Applied Statistics, Mathematical Institute, co-director of Leiden Centre for Data Science, female pioneer in combining science with business development activities at the Leiden University). She is also Visiting Professor of the Department of Statistics of Stanford University and project leader of the LeidenUniv-IBM/SPSS project in which statistical software is developed for advanced multidimensional data analysis. The royalties for this are around $ 850,000 per year used for new research.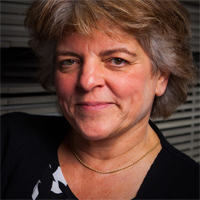 Nettie has a PhD in Bioprocess Engineering from Wageningen University, MBA from TSM Business School, was former managing director Leiden Bio Science Park, and is now Chief Business Officer of BiosanaPharma BV, Chair of the board of Check-Points BV, owner of Buitelaar Biotech Business, and advisory board member of Noviotech Campus Nijmegen and of Healthy Ageing Campus Groningen.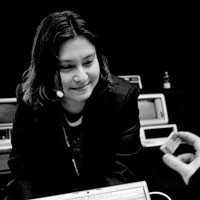 Melanie is a former Asst. Prof. of Computer Science at VU who performed RFID security research (RFID Virus and RFID Guardian), that got worldwide press coverage, and won several awards (VU Mediakomeet, ISOC Award finalist, NWO I/O award, IEEE Percom Best Paper, USENIX Lisa Best Paper). Melanie also worked as a Sr. Engineering Manager on XenClient at Citrix, where she led the Citrix Vancouver office. She was also a Sr. Managing Consultant in the Cyber Crime Expertise and Response Team (CCERT) at ING Bank, where she set up the CCERT Analysis Lab and was the lead technical project manager of the ING Core Threat Intelligence Systems. For fun, she founded the Dutch Girl Geek Dinner in 2008. Melanie was also named 2010 ICT Professional of the Year (Finalist) by WomeninIT, and one of the "400 most successful women in the Netherlands" by Viva Magazine (Viva400) in 2010.
About TheNextWomen
TheNextWomen offers a unique ecosystem and enlarges the engagement, influence, and impact of female startup founders, business leaders, and investors. It is a challengers platform for female high potentials with ambition, optimism, and persistence. As a member of TheNextWomen you will get access to all the knowledge and tools you need to boost your capital and network.