Dit evenement is afgelopen.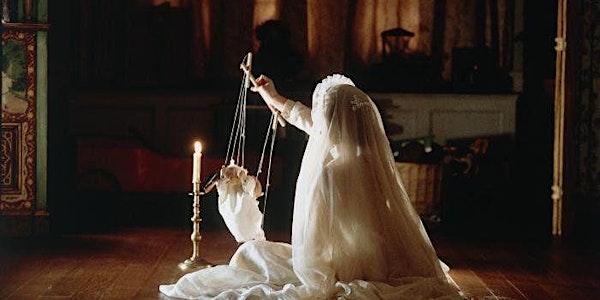 Film Screening The Others
Waar en wanneer
Locatie
Het Nieuwe Instituut Museumpark 25 Room 1 3015 CB Rotterdam Netherlands
Kaart en routebeschrijving
Beschrijving
Film screeing The Others
The Others (2001), by director Alejandro Amenábar, will be screened at Het Nieuwe Instituut on 31 October within the context of the installation Spirits in the Material World. The film is part of a horror movie programme accompanying the installation, compiled by artist Heman Chong. The film programme further consists of a screening of The Others (2001) on 10 October and A Ghost Story (2017) on 5 December.
Dark Water
A woman who lives in her darkened old family house with her two photosensitive children becomes convinced that the home is haunted. A woman named Grace retires with her two children to a mansion on Jersey, towards the end of the Second World War, where she's waiting for her husband to come back from battle. The children have a disease which means they cannot be touched by direct sunlight without being hurt in some way. They will live alone there with oppressive, strange and almost religious rules, until she needs to hire a group of servants for them. Their arrival will accidentally begin to break the rules with unexpected consequences. Synopsis: IMDB.
Spirits in the Material World
In Spirits in the Material World, artist Heman Chong reflects on spaces that exist in the darkness; the slippages into the netherworld. The installation is on view in Het Nieuwe Instituut from 10 October 2019 to 29 December 2019.
The installation and program reflect on a sphere of architecture that is not easily explained or understood - the relationship between the spiritual and material world. Through a fully functioning bookshop, a film series and a video work, Chong reveals how certain events trigger a consensual view on certain spaces as 'haunted,' and how the alleged presence of ghosts becomes an unpredictable disruptor in unaffordable real estate markets such as Hong Kong, New York, or Dubai. Spirits, rumours, financial and real estate logic thus converge to shape the more-than-human imaginaries and markets for the architecture of contemporary housing.
Thursday Bite
Before the Thursday Night you can grab a bite to eat with the speakers and staff of Het Nieuwe Instituut. At 18:00 Het Nieuwe Café will serve a light vegetarian meal. Dinner vouchers are available for € 7.70 up to a day before the particular Thursday Night event via the Tickets link.
Become a Member
Become a Member of Het Nieuwe Instituut and you'll support our mission to navigate the vast and evolving field of design. You'll also be inspired by our special program of Members' events, meeting up with other like-minded people as we invite you to reflect with us on design's changing role in technology, economics, culture and society.