Dit evenement is afgelopen.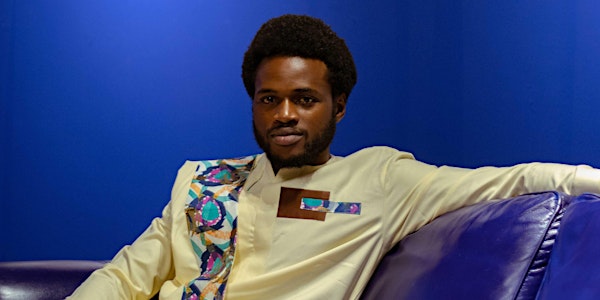 Finissage 'A durable Swagger-scape'
Finishing the exhibition 'A durable Swagger-scape' in OSCAM style with a Speak Session and clothes swap.
Door OSCAM - Open Space Contemporary Art Museum
Datum en tijd
vr. 16 dec. 2022 19:00 - 21:00 CET
Locatie
OSCAM - Open Space Contemporary Art Museum 110 Bijlmerplein 1102 DB Amsterdam Netherlands
Beleid voor refunds
Neem contact op met de organisator om een restitutie aan te vragen.
Eventbrite-kosten zijn niet restitueerbaar.
Over dit evenement
The A Durable Swagger-scape exhibition is coming to its end. A Durable Swagger-scape pulled from multiple strings to tell a story that very much requires building upon, we briefly explored music videos, thinking with the glam and glitter of musical performances and the sonic implications of sustainability.
With this Finisage,we have invited prominent photographers, Stylists, and writers on the Amsterdam scene to further ground and deepen the topics explored in the exhibition. In the first panel, stylists Jean Paul Paula, Esmeralda Shipper and Dalma Cyeza will discuss how stylists act as connectors between pop-culture and sustainability?
The second panel will have photograpers Nella Ngingo, AiRich, Violette Esmeralda and Nixon Mukiza discussing how the image of pop-culture is captured, and how can we incorporate sustainability into these mechanisms?
For the final panel, Munganyende Hélène Christelle, Jeanine van Berkel and Olamide Alao speak on how we can write sustainability into pop-culture?
The program will finish up with some tunes, visuals by Aida Ra Mana, drinks and bites and a clothing swap. So come prepared with max. 3 of your best quality clothing items to swap and give your wardrobe an update! Please keep in mind that swap items must be washed and undamaged to be able to participate, we also won't be accepting underwear.
This finisage is a collaboration between Oscam, Fashion For Good and Sandberg Institute's Making the Over ground Underground Program. The panels will be moderated by Arra Oosterwolde
OSCAM | Finissage 'A Durable Swagger-scape | Friday December 16, 2022 | 6PM - 10PM