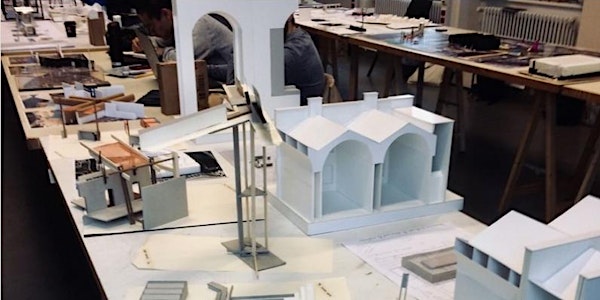 Finissage online exhibition: FACTURE - Curating Craftsmanship
Beschrijving van het evenement
Beschrijving
FACTURE
Curating Craftsmanship


#curatingcraftsmanship #goingpublic_kul #onlineexhibition #wetrekkenonsplan​ #facture #wunderkammer
LAUNCH: Tuesday 12 May 2020
FINISSAGE: Friday 12 June 2020, 5.30 PM

Please register in order to receive the link for the closing event

'Facture' is the act, process or manner of making. It is used to indicate someone's (the artist, the craftsman, the architect) hand in handling a medium, a material. It is the recognisable way of drawing a line, making a collage, constructing a coherent and relevant discourse, designing a detail, making a model...

The 'Facture' exhibition brings together a selection of studio work from the design studios that form the Craftsmanship engagement at the Faculty of Architecture.

The GOING PUBLIC program of the Faculty of Architecture is a series of lectures, exhibitions and publications organized throughout the year highlighting certain themes and topics that are important within each of the 4+1 Engagements: Urban Cultures, Mediating Tactics, Craftsmanship, Legacy and the Brussels Way.