Dit evenement is afgelopen.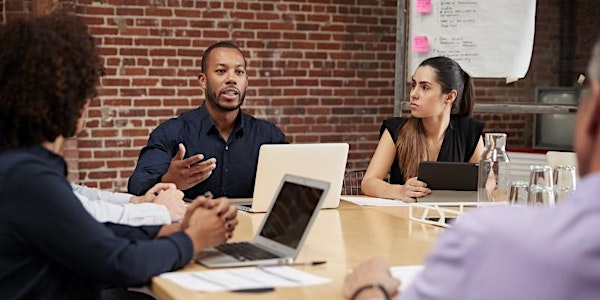 FocusLab - Human capital in turbulent times: Personal Leadership
Waar en wanneer
Locatie
Toussainthuis The Hague Toussaintkade 21-a 2513 CJ Den Haag Netherlands
Kaart en routebeschrijving
Beleid voor refunds
Geen refunds
Beschrijving
ENGLISH BELOW
Human capital in turbulente tijden: persoonlijk leiderschap
De regie in eigen handen
De wereld om ons heen verandert sneller dan ooit tevoren. Dat kan beangstigend, onzeker en stressvol zijn, maar biedt tegelijkertijd ook prachtige kansen. Waar een baan voorheen vooral bedoeld was om brood op de plank te krijgen, hebben we in de 21e eeuw de ruimte om ons zowel binnen als buiten het werk te ontplooien en na te denken over "wat is belangrijk voor mij, wat geeft mij energie?" en "hoe haal ik het beste uit mijzelf en/of de mensen om mij heen?" Persoonlijk leiderschap stelt je in staat om de kloof tussen potentieel en prestatie te overbruggen en altijd zelf de regie in handen te hebben, ongeacht de omgeving of situatie waarin je je bevindt.
In deze editie van Doors Open FocusLabs ga je aan de slag met de weg naar persoonlijk leiderschap. Je leert dat deze niet lineair is en dat de vier belangrijkste elementen van persoonlijk leiderschap op een meer natuurlijke manier met elkaar verweven zijn. Je gaat aan de slag met:
Bewustwording: wat voel ik eigenlijk als ik me in een specifieke situatie bevindt? Hoe ziet mijn innerlijke kompas er uit waarmee ik vorm en richting geef aan mijn talenten, kwaliteiten én persoonlijke doelen?

Zelfvertrouwen: waar ben ik al goed in? En hoe kan ik dit inzetten om het beste uit mezelf te halen?

Koers bepalen: wat zijn mijn waarden en ambities? Wat is belangrijk in mijn werk en leven, wat geeft energie?

Keuzes en zelfmotivatie: welke keuzes maak ik? Hoe neem ik verantwoordelijkheid voor wat er op mijn pad komt?

Door middel van verrassende somatics oefeningen, leer je hoe je altijd in de regisseursstoel zit. Je krijgt kennis en technieken aangereikt waarmee je, zelfs als je onder druk staat, de juiste keuzes kan maken en bent in staat om te handelen vanuit jouw eigen waarden, ambities en talenten. Zo haal je het beste uit jezelf en/of uit anderen, in een team, een organisatie en óók in je privéleven.

Voor wie is deze FocusLab bedoeld?
Deze FocusLab is bedoeld voor iedereen die:
Het gevoel heeft meer regie over zijn of haar eigen leven te willen

Veel stress ervaart in werk en/of privéleven

Authentieker en en overtuigender wil communiceren

Het lastig vindt om keuzes te maken

Het gevoel heeft dat niet het gehele potentieel gebruikt wordt

Persoonlijk leiderschap in zijn of haar team of organisatie wil toepassen
Over de trainer
Deze FocusLab wordt verzorgd door Suzanne Mau-Asam, oprichtster van Learning & Development platform Doors Open. Meer dan 15 jaar lang was zij binnen grote organisaties als Shell, Nationale Nederlanden en de Staatsloterij verantwoordelijk voor HR, leiderschapsontwikkeling en Learning & Development. Als één van de weinigen in Nederland volgde Suzanne een opleiding aan het prestigieuze Strozzi Institute in Californië. De inzichten op het gebied van somatics en neurowetenschap die ze daar op deed, zet ze vol passie en plezier in binnen haar trainingsprogramma's, coachingstrajecten en workshops en masterclasses om daadwerkelijk een duurzaam resultaat te creëren.
Plaats: Toussainthuis Den Haag
Datum: 29 oktober 2019
Tijd: 14.00 tot 17.00, met aansluitend een netwerkborrel
Prijs
Early Bird €129 exclusief BTW
Standard: €169 exclusief BTW
In totaal worden er 3 Doors Open FocusLabs georganiseerd, welke los van elkaar gevolgd kunnen worden. Wil je aan alle FocusLabs deelnemen? Kies dan voor een passe partout: voor €369 exclusief BTW heb je toegang tot alle edities EN bespaar je €138!
---
Human capital in turbulent times: personal leadership
Take control into your own hands
The world around us is changing faster than ever before. That can be frightening, insecure and stressful, but it also offers great opportunities. A job used to be primarily intended to bring home the bacon, but in the 21st century we have more space than ever to develop ourselves both inside and outside of work and to think about "what is important to me, what gives me energy?" And "how do I get the best out of myself and/or the people around me?" Personal leadership enables you to bridge the gap between potential and performance and to always be in control, regardless of the environment or situation where you are.
In this FocusLab you will work on your road to personal leadership. You learn that it is not a linear process and that the four most important elements of personal leadership are intertwined in a more natural way. You get started with:
Awareness: what do I actually feel when I am in a specific situation? What does my inner compass look like which I use to give shape and direction to my talents, qualities and personal goals?

Self-confidence: what am I good at? And how can I use this to get the best out of myself?

Direction: what are my values ​​and ambitions? What is important in my work and life, what gives energy?

Choices and self-motivation: which choices do I make? How do I take responsibility for what comes my way?
Through surprising somatics exercises, you learn how to always sit in the driver's seat. You will be provided with knowledge and techniques that enable you to make the right choices, even if you are under pressure, and you will be able to act on the basis of your own values, ambitions and talents. This way you get the best out of yourself and/or others, in a team, an organization and also in your private life.

Who is this FocusLab for?
This FocusLab is intended for anyone who:
Feels that he/she wants more control over his/her own life

Experiences a lot of stress in work and/or private life

Wants to communicate in a more authentic and convincing way

Finds it difficult to make choices

Has the feeling that his/her entire potential is not being used

Wants to apply personal leadership in his/her team or organization
About Suzanne Mau-Asam
This FocusLab is hosted by Suzanne Mau-Asam, founder of the Learning & Development platform Doors Open. For more than 15 years she was responsible for HR, leadership development and Learning & Development within large organizations such as Shell, Nationale Nederlanden and the Staatsloterij. As one of the few experts in the Netherlands, Suzanne studied at the prestigious Strozzi Institute in California. She uses the insights in the field of somatics and neuroscience that she gained there, with passion and pleasure, within her training programs, coaching programs and workshops and masterclasses to actually create a sustainable result.
Location: Toussainthuis The Hague
Date: 29 October 2019
Time: 14.00 - 17.00, followed by a networking drink
Prices
Early Bird €129 excl VAT
Standard: €169 excl VAT
All 3 Doors Open FocusLabs that are hosted, can be followed independently.
If you want to participate in all FocusLabs, get a passe-partout for only €369 (excl VAT). This gives you access to all editions AND you save €138!