Dit evenement is afgelopen.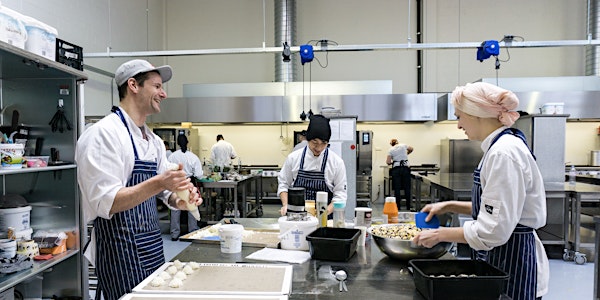 FOOD.uni #3 Pitch Perfect
Waar en wanneer
Locatie
Kitchen Republic Nieuwe Hemweg 4E 1013 BG Amsterdam Netherlands
Kaart en routebeschrijving
Beschrijving
Did you know that you are pitching about 10 times a day? On the phone, to potential partners, clients, on your aunties birtdayparty..... In a two hour workshop David will give you practical tools and takeaways that you can use to prepare and deliver your very next - and best ever - pitch.
David Beckett is the creator of The Pitch Canvas©, a TEDx speech coach and author of the book Three Minute Presentation.
The ticket is including dinner and two drinks. On the menu is kimchi fried rice from our member and local kimchi hero Alex Boyce from Oh Na Mi Kimchi!
Check our Facebookpage for more information.