Dit evenement is afgelopen.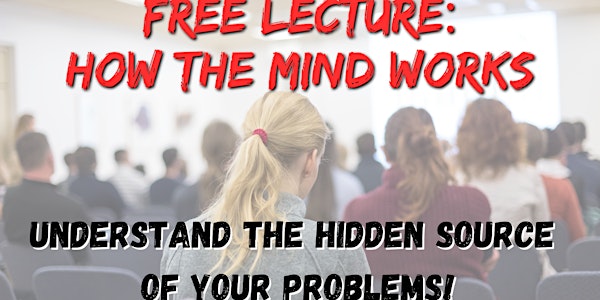 Free: How the mind works - Understand the hidden source of your problems!
The mind is very complex. Everybody is walking around with his or her mind 24/7.
Waar en wanneer
Locatie
Scientology Amsterdam 112 Wibautstraat 1091 GP Amsterdam Netherlands
Kaart en routebeschrijving
Over dit evenement
It is not something that you can switch off or let rest when you want to.
Also, the mind can cause a great deal of suffering to people and you can be aware or unaware of this.
In this lecture we explain the mind in very simple components to give you a basic understanding on how it actually work and understand what the hidden source of all your problems is.
It will answer some of your questions like:
Why am I making the same mistakes again?
How come yourself or other people react irrationally and later come to their senses?
What is the single source of pain and suffering?
Which part of your mind contains the most of your potential? How can it be developed?
How come you can't keep yourself from doing things you know are bad for you?
Why do I fall for the same type of person, but never seem to work out?
Why am I shy or lacking self-confidence?
How come I can't communicate what I want or express how I feel?
Why do people don't understand me?
Why can't I trust other people?
So if you finally and really want to understand your own mind and your own behavior, or just the behavior of others, come to this lecture and understand How the Mind Works!
The knowledge is based on the book "Dianetics - The Modern Science of Mental Health" written by L. Ron Hubbard founder of Scientology.