Dit evenement is afgelopen.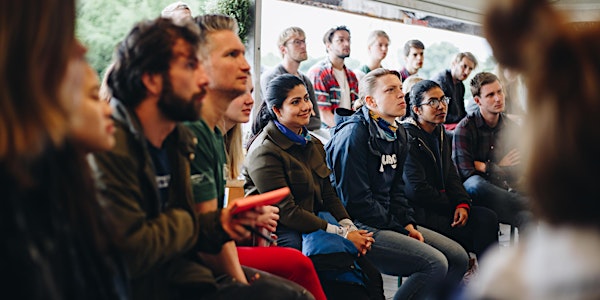 Friese Innovatiemiddag
With great enthusiasm we would like to invite you to the so-called Innovation afternoon on the 22nd of April, 2022 at Campus Fryslân
Door Founded in Friesland
Datum en tijd
vr. 22 apr. 2022 15:30 - 17:30 CEST
Locatie
Wirdumerdijk 34 34 Wirdumerdijk 8911 CE Leeuwarden Netherlands
Over dit evenement
We can finally meet again in person, and therefore this afternoon will be all about connecting. Campus Fryslân's talent actively engages in dialogue with sustainable business communities in the region, including innovative climate tech startups. You will receive an update from Founded in Friesland about the Frisian startup ecosystem and Dorp will share more about the various sustainable innovations that the Villagers have worked on. BeStart's startups and scale-ups will tell you where they stand with their innovations and how you can help them grow. Innofest shows how Frisian festivals can contribute to bringing innovations from the north of the Netherlands to the market more quickly and Inno-Quarter has a wonderful handbook that they are happy to share with you. Circular Friesland shows what circular leaders in the region are doing and what help they seek from you.
Over de organisator
Founded in Friesland biedt inspiratie, educatie en ondersteuning aan ambitieus en ondernemend talent, startups en scale-ups in Friesland.