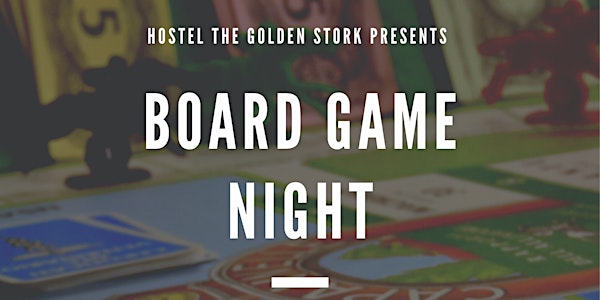 Meerdere data
Game Night!
Game Night @ Hostel The Golden Stork!
Datum en tijd
do. 24 mrt. 2022 19:00 - di. 26 dec. 2023 22:00 CET
Locatie
Hostel The Golden Stork 22 Bierkade 2512 AB Den Haag Netherlands
Over dit evenement
GOOD NEWS 🥳
From now on every Tuesday we are organizing a game Night! During the event, we will play board games, meet other people and practice new languages.
This is the perfect excuse to catch up, meet other internationals and play board games together while enjoying one of the many craft beers we offer. 🍻 🎲♟️
So, who is in for some good vibes?
🏢 Location:
Cafe of The Golden Stork: nice, chill, informal, international place
at Bierkade 22
⏰ Date:
Every Tuesday from 19.00h
✨ Food and drinks
Vegan and vegetarian snacks, craft beers, coffee, tea, and more are available! (at your own costs)
⏰ Limited spots are available, so sign up now before it is too late! Free entrance.