Dit evenement is afgelopen.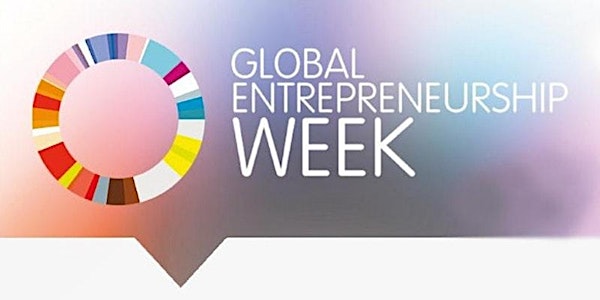 Get Inspired Event
Get Inspired event!
Waar en wanneer
Locatie
Station88, Huis voor Ondernemerschap en Innovatie 12 Burgemeester Brokxlaan 5041 SB Tilburg Netherlands
Kaart en routebeschrijving
Over dit evenement
Get inspired by well-known entrepreneurial speakers! This event is all about getting inspired by the stories of several entrepreneurs. Next to this, you get the opportunity to ask questions to the entrepreneurs!
The entrepreneurs who will share their story:
Lars van der Wijst and Jens Timmer | Cloudpillo
Tim van Oerle | Nature.House
Cloudpillo
They are only 20 and 21, but Lars van der Wijst and Jens Timmers can already call themselves owners of a large company. Cloudpillo sells 60,000 pillow and continues to grow. Mainly because of clever marketing.
They invented an adjustable pillow, set up a webshop and started selling their product. Sixty thousand pillows will probably be sold this year already. That growth continued rapidly. Last year they sold forty thousand pillows, this year probably sixty thousand. Their goal is to reach one hundred thousand next year. ,,That sounds bizarre, but we can handle it. Although we didn't expect it to go that fast."
Lars and Jens will tell their entrepreneurial journey during the Get Inspired Event. Are you curious how they managed such rapid growth as young entrepreneurs? Join our event!
Nature.House
Going abroad too soon, too labor-intensive work and a first office with a lousy Internet connection. Brothers Tim and Luuk van Oerle made all the rookie mistakes with Nature.House, before their business went viral on Facebook and the number of bookings exploded after TV ads. Nature.House is a website where you can find your cottage in nature. With more than 18.000 nature houses worldwide they offer a big variety of unique houses to stay.
Tim is an avid bird watcher and nature lover who exhibits his enthusiasm and knowledge about the natural environment in all its facets. Besides internet marketing he is interested in the environment, he graduated Environmental Economics at the University of Wageningen. "Environment and economics often appear to be opposite to each other, but by forming the right bridge there are many possibilities". With Nature.House he hopes to contribute to a solution that brings together environment and economics. He therefore only selected houses that are suitable for people that seek peace and quiet: "The right people in the right place!"
The event is open to everyone and you can be there on location (100 spots) or via live streaming.