Dit evenement is afgelopen.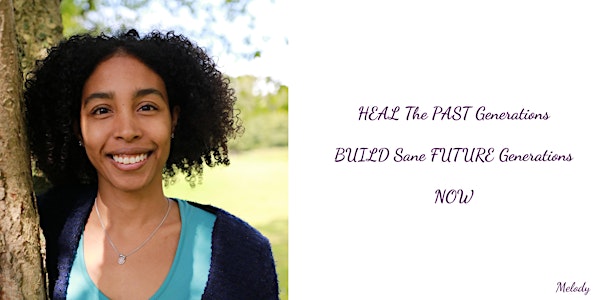 Get Your Life On Stream 2 Day Seminar
A 2 Day Seminar to define and shape your life purpose, in daily life and business
Waar en wanneer
Locatie
Van Der Valk Hotel Stein-Urmond 65 Mauritslaan 6129 EL Urmond Netherlands
Kaart en routebeschrijving
Beleid voor refunds
Geen refunds
Over dit evenement
Nederlands beneden ↓
When you have a mission (either in your private life or public aswell) and you want to life your life purpose intuition based, enjoy your life while contributing to the greater good and live your life purpose you are at the right address!
On the 29th and 30th of July 2022 you can attend our Seminar Get Your Life On Stream, where you discover more about your (hidden) talents and skills and how you can deploy them in a healthy, conscious and as much as possible sustainable way so you can make your own authentic contribution to the greater good.
No more wandering around with a sense of 'purposelessness' or doubting your own abilities and getting tired of all the setbacks you experience in life because you aren't living the life you are meant to be.
Now is the time to heal, make your beautiful dreams come true and feel fulfilled!
"It was a wonderful journey in which I found the confidence and wisdom in myself. I have come to remember who and what I am. I am at my core, standing in my strength and staying in my own space. I feel energized and cheerful again in all aspects of myself and my life. I feel self-love again and care in all areas of my life, holistically, for myself. The emptiness and purposelessness that I previously experienced have completely disappeared. I now lead my life from autonomy and responsibility for myself and therefore for the greater whole."
Esther, The Netherlands
Date Seminar:
29 – 30 July 2022
(When there are foreign attendees, the seminar will be held in English)
Time:
Both days
11 am to 6 pm (doors open 10.30 am)
Location:
Hotel Van Der Valk Stein – Urmond, Mauritslaan 65, 6129 EL Urmond
Limburg, the Netherlands
Investment:
€ 497
This is including 2x vegan lunch, unlimited drinks (coffee, tea, refreshments, water) and snacks
When you want to attend the seminar, please order your ticket(s) online in advance
Thank you 🙏
You can also register for a free online strategy session here! ↓
• • •
Wanneer je een missie hebt (hetzij in je privé leven of ook publiek) en je je leven intuïtie gebaseerd wilt leven, het leven waarderen terwijl je bijdraagt aan het grotere goed en je levensdoel leven, dan ben je aan het juiste adres!
Op de 29e en 30e van juli 2022 kun je ons Seminar Get Your Life On Stream bijwonen, waar je meer ontdekt over je (verborgen) talenten en vaardigheden en hoe je die kunt inzetten op een gezonde, bewuste en zoveel als mogelijk duurzame manier zodat jij je eigen authentieke bijdrage kunt leveren aan het grotere goed.
Geen rondlopen met een gevoel van 'doelloosheid' meer of twijfelen aan je eigen capaciteiten en moe worden van al de tegenslagen die je in je leven ervaart omdat je niet het leven leeft dat je hoort te leven.
Nu is het moment om te helen, je eigen mooie dromen waar te maken en je vervuld te voelen!
"Het was een prachtige reis waarin ik het vertrouwen en de wijsheid in mezelf gevonden heb. Ik ben me gaan herinneren wie en wat ik ben. Ik ben bij mijn kern, sta in mijn kracht en verblijf in mijn eigen ruimte. Ik voel mezelf weer energiek, opgewekt en vrolijk m.b.t. alle aspecten van mezelf en mijn leven. Ik voel weer zelfliefde en zorg op alle gebieden in mijn leven, holistisch, voor mezelf. De leegte en doelloosheid die ik eerder ervaarde zijn hierdoor totaal verdwenen. Ik leid nu mijn leven vanuit autonomie en verantwoordelijkheid voor mezelf en daarmee voor het grotere geheel."
Esther, Nederland
Datum Seminar:
29 – 30 juli 2022
ATTENTIE:
Wanneer er buitenlandse aanwezigen zijn wordt het seminar in het Engels gegeven!
Tijd:
Beide dagen
11.00 tot 18.00 (deuren geopend 10.30)
Locatie:
Hotel Van Der Valk Stein – Urmond, Mauritslaan 65, 6129 EL Urmond
Limburg
Investering:
€ 497,-
Dit is inclusief 2x vegan lunch, onbeperkt dranken (koffie, thee, frisdranken, water) en snacks
Wanneer je het seminar wilt bijwonen, bestel dan je ticket(s) vooraf online
Dank je wel 🙏
Je kunt je hier tevens aanmelden voor een gratis online strategie sessie! ↓

Core Abundant Lifestyle (and all our services and products) is for ALL beings that resonate with it. 'Young' AND 'old'!!!
An impression of Vital Life Connection (practice Melody, part of Core Abundant Lifestyle) and what you among others, next to retreats and other events and activities, can expect of the overall activities of Core Abundant Lifestyle!
Testimonial Get Your Life On Stream Business Retreat
A Get Your Life On Stream Retreat is planned for 9-11 September 2022, details will follow!
To get more information and for registration, please visit www.CoreAbundantLifestyle.com/contact