Dit evenement is afgelopen.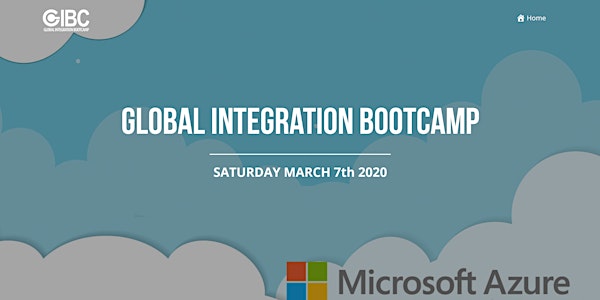 Global Integration Bootcamp 2020
Waar en wanneer
Datum en tijd
za. 7 mrt. 2020 09:00 - 17:00 CET
Locatie
Motion10 175 Wilhelminakade 3072 AP Rotterdam Netherlands
Beschrijving
Voor het vierde jaar op rij zal de Global Integration Bootcamp weer worden georganiseerd in Rotterdam door de MIUG. Met locaties over de hele wereld wordt er een dag lang ingegaan op de Microsoft integratie stack en alles wat daarbij komt te kijken. Bij onze locatie in Rotterdam betekent dit een dag vol met presentaties en breakout sessies, waarbij we ons richten op het delen van kennis met elkaar. Uiteraard zal er worden ingegaan op de laatste integratie technologieën binnen Azure, maar ook op architectuur, governance, ask the experts en meer.
De agenda ziet er als volgt uit:
09:00 - 09:20 Welkom
09:20 - 10:20 AI/ML, Integration and Monitoring – Your Integration Projects of the Future? - Steef-Jan Wiggers
10:20 - 11:20 Secure development: Keeping your application secrets private - Henry Been
11:20 - 11:40 Break
11:40 - 12:40 Reactive Programming - Sagar Sharma
12:40 - 13:40 Lunch
13:40 - 14:40 Creating a hybrid and multi-cloud strategy using Azure API Management - Eldert Grootenboer
14:40 - 15:40 Playing the game with Azure Cognitive services - Pieter Vandenheede
15:40 - 16:00 Break
16:00 - 17:00 B2B solutions with Azure Logic Apps, Enterprise Integration Pack, API Management and Service Bus - Tomasso Groenendijk
17:00 - 18:00 Drinks en Networking
Sponsor en lokatie van deze dag is Motion10, welke weer voor een mooie locatie en uitgebreide catering zal zorgen.

Voor het event is ook een mobile app beschikbaar, check onderstaande link:
https://gib2020-rotterdam.sessionize.com/.

Over de organisator
Gijs in 't Veld - gijs.intveld@motion10.com +31 6 51 59 39 75
Tomasso Groenendijk - tomasso@ithero.nl
Lex Hegt - lex.hegt@gmail.com
Pascal van der Heiden - Pascal.vanderHeiden@microsoft.com
Website: http://www.miug.nl/