Dit evenement is afgelopen.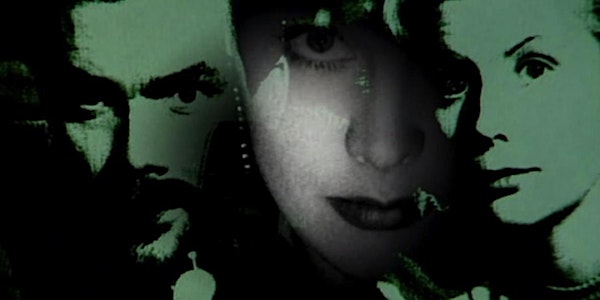 Historie(s) of Cinema: Jean-Luc Godard
Considered Jean-Luc Godard's magnum opus, Histoire(s) du cinéma is an intimate exploration of the relationship between cinema and history.
Waar en wanneer
Locatie
West Den Haag 102 Lange Voorhout 2514 EJ Den Haag Netherlands
Kaart en routebeschrijving
Beleid voor refunds
Neem contact op met de organisator om een restitutie aan te vragen.
Eventbrite-kosten zijn niet restitueerbaar.
Over dit evenement
On the the occasion of the closing day of the exhibition It Might be a Mirage, West Den Haag will hold a special screening of Jean-Luc Godard's Histoire(s) du cinema (Histories of Cinema), the monumental film essay the late director released in 1998 to commemorate one hundred years of cinema.
Histoire(s) du cinema is a dynamic collage made of documentary footage and feature film clips in which the artist examines the century old history of cinema and motion picture, as well as the various forms it had been dealing with representing historical reality. One of the basic ideas of Godard is that cinema is a symptom of historical reality, not an external picture thereof, meaning that it is also tied to what it doesn't show, to what it suppresses. His point of departure is WWII and the fact that it had no indication in the films produced by and in Hollywood during the wartime. In it, Godard shows us the other side of cinema, the presence of its absences, the fact that when it comes to historical realities images are not stable, not complete, multilayered, and contradictory.
The screening will begin at 13:00 and will run throughout the day. It will be introduced by film historian and film critic in the French magazine 'Les cahiers du cinéma' Ariel Schweitzer, and followed by a conversation between Schweitzer and Ory Dessau, one of the exhibition's curators (together with Tal Sterngast).
The film and the conversation are in English.
--
Ter gelegenheid van de slotdag van de tentoonstelling It Might be a Mirage, presenteert West Den Haag een speciale screening van Histoire(s) du cinema van Jean-Luc Godard, het monumentale filmessay dat onlangs overleden regisseur uitbracht in 1998 ter herdenking van honderd jaar cinema.
Histoire(s) du cinema is een dynamische collage gemaakt van documentair materiaal en speelfilmfragmenten waarin de kunstenaar de eeuwenoude geschiedenis van cinema en film onderzoekt, evenals de verschillende vormen waarmee de historische werkelijkheid werd weergegeven. Een van de basisideeën van Godard is dat cinema een symptoom is van de historische werkelijkheid, niet een extern beeld daarvan, wat betekent dat het ook gebonden is aan wat het laat zien, en aan wat het onderdrukt. Zijn uitgangspunt is de Tweede Wereldoorlog en het feit dat deze niet genoemd werd in de films die in en door Hollywood geproduceerd werden tijdens de oorlog. In deze lange film laat Godard ons de andere kant van cinema zien, de aanwezigheid van de afwezigheid ervan, het feit dat als het om historische realiteiten gaat, waarin beelden niet stabiel, niet compleet, meerlagig, en tegenstrijdig zijn.
De vertoning begint om 13.00 uur en duurt de hele dag. Het wordt ingeleid door filmhistoricus en filmcriticus voor het Franse xmagazine 'Les cahiers du cinéma' Ariel Schweitzer, en gevolgd door een gesprek tussen Schweitzer en Ory Dessau, een van de curatoren van de tentoonstelling (samen met Tal Sterngast).
De film en het gesprek zijn in het Engels.