Dit evenement is afgelopen.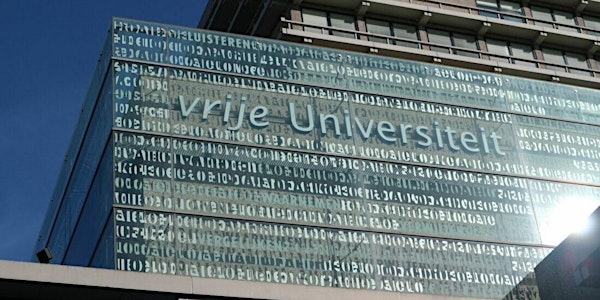 How Theology Becomes Film: with Robert Beckford and Peter Rollins
How Theology Becomes Film: A Conversation on Theology as Film with Robert Beckford, Peter Rollins and Mariecke van den Berg
Waar en wanneer
Locatie
Vrije Universiteit Amsterdam 1105 De Boelelaan 1081 HV Amsterdam Netherlands
Kaart en routebeschrijving
Over dit evenement
Theology has always been a very text-based discipline. In recent years, however, theologians have discovered film, not only as an object of study, but also as a way of doing theology. In this session, Mariecke van den Berg talks with two film making theologians. Robert Beckford presented numerous documentaries for the BBC and Channel 4 and developed an approach to documentary making as exorcism: a means of casting out the 'demons' of colonial Christianity in black Pentecostalism. Peter Rollins is an author, storyteller and public theologian known for his orthodox heretic approach of theology, also called pyrotheology. Why do these two theologians prefer film over text? What makes film so suitable for doing theology? What exactly is theology and what makes a film theological? Of course, this session offers more than (spoken) word alone and screens work by both Robert Beckford and Peter Rollins.
when Thursday 9 June, 3:30 – 5:00 pm
where Vrije Universiteit, NU-building, room 4C47)
tickets Eventbrite
free entrance, but a ticket is required
Are you interested in film and religion? Visit the 2022 International Conference on Religion and Film that takes place from June 8-10 at the Vrije Universiteit in Amsterdam! For more information, see: https://vu.nl/en/events/2022/2022-international-conference-on-religion-and-film