How to Deliver Impactful Presentations & Become Memorable by Bogdan Manta
Locatie
StartDock (Keizersgracht)
482 Keizersgracht
1017 EG Amsterdam
Netherlands
Restitutiebeleid
Restituties tot 1 dag voor evenement
Eventbrite-kosten zijn niet restitueerbaar.
Beschrijving
How to Deliver Impactful Presentations & Become Memorable.

Do you regularly present to colleagues, customers, or on stage in front of a large audience? Then you should consider this interactive training. Why? Because when it comes to being truly memorable, your glowing charisma may not be enough unfortunately. Delivering an impactful presentation is more than just the typical body language, voice, or words spoken.
Let's go further than just the way you give a speech. Let's explore the impact of primary emotions, how neurotransmitters and hormones trigger calls-to-action which will make you truly memorable. Then we can begin to truly understand the impact of voice and body language, when used in combination with the above.

During Bogdan's talk, we'll cover:
The impact of primary emotions in any type of human communication and interaction,
A presentation's technical details (e.g. what is a DPA, what are the cones of projection, where is the ''front of house''),
Nervous repetitions, ticks, conquering your fear,
How to use the right visuals effectively, your body language, or voice in order to support/enhance your message,
The fundamental difference between a boring slide-show and your next level presentation,
plus much, much more.
Business Breakfast Bonus: By attending this event, you will also receive a 20,- discount on Bogdan's workshop " The Art of Impactful Presentations" which takes place on March 27th in Amsterdam.

About Bogdan Manta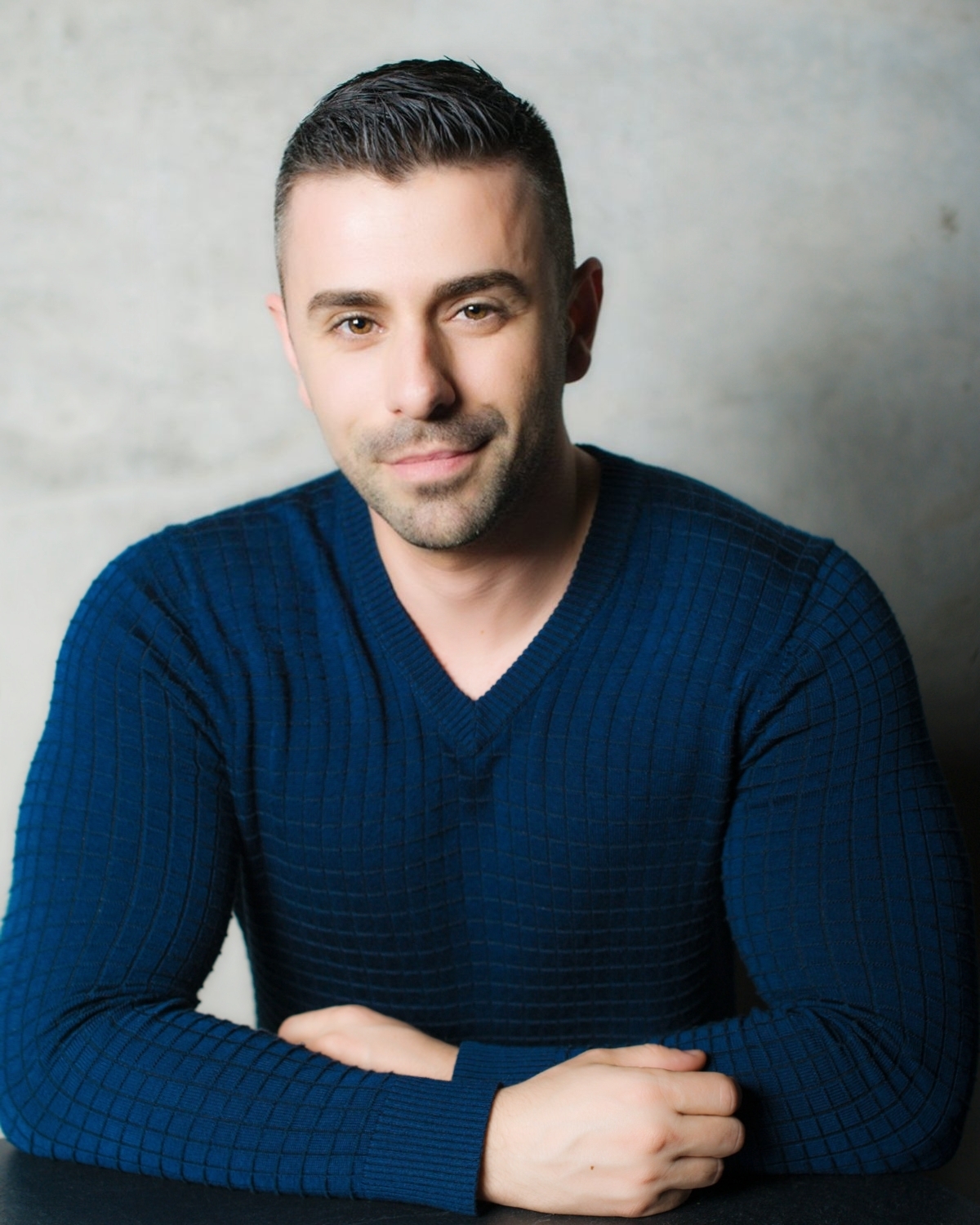 This training is led and facilitated by Bogdan Manta, Live Communication Strategist, Negotiations & Presentations Master Coach. Bogdan's background comes from neuro-marketing, (corporate) communications, social psychology and multifaceted program management. For 17 years he has worked as a creative, program director, content creator, show caller, negotiator, speaker coach, senior project manager, or corporate storyteller, developing projects, programs and experiences for most Fortune 500 companies, associations or non-profit organizations.
When it comes to facilitating, teaching and coaching, he focuses on applying neuropsychology to different learning models, emphasizing the human sensorimotor, cognitive, and affective response to stimuli. Bogdan uses complex methodologies, but in practice, the learning is as simple as a-b-c.
Venue
This event will be at StartDock's newest coworking venue on the Keizersgracht. Everything is luxurious in this old German Bank building, in the heart of Amsterdam. Walk on the marble floors, touch the golden walls, and stare at the shiny chandeliers.
Keizersgracht 482
1017 EG Amsterdam
Tickets
Tickets are € 15 (excluding VAT) and you can buy them up until midnight the day before the event.
A varied breakfast buffet will be served including coffee, tea and orange juice.
Join us for breakfast and take your business to the next level! We also suggest you have great questions and to be prepared to share any needs you may have for your business (completely optional of course;)
Kind regards,
The Business Breakfast Team
Lara Wilkens, Jennifer Nunez, Juan David Garzon, Ana Carolina Gallo, and James Calcinai